THE INTERACTIVE MULTIMEDIA DEVELOPMENT ON THE SUBJECT FUEL ENGINES IN THE TENTH GRADE OF TSM SMK KARSA MULYA PALANGKA RAYA 2014/2015
Keywords:
development, interactive multimedia, fuel engines
Abstract
Interactive multimedia in the learning process is a learning system that present the subject material as animations, pictures, recorded videos with computer control to the student who is not only listen, watch videos and voices, but also to give active responses that determine the speed and sequence of the presentation. The purposes of this research are: (1) to develop media on the subject material fuel engines in the tenth grade of TSM smk Karsa Mulya Palangka Raya 2014/2015; (2) to describe student study results after the learning using interactive multimedia developed for fuel engines; (3) to describe students response on the learning by using interactive multimedia for subject material fuel engines. This research is a procedural development research in which a development that shows steps to be followed to produce a certain product. In this research a learning tool which is an interactive multimedia is developed for the subject material fuel engines. Instruments to be used are material expert validation sheets, media expert validation sheets, classroom observation sheets, final tests, and students response. Validation sheets are obtained to determine whether the media is good enough to be used as learning media. Based on the research results, it can be concluded: (1) interactive multimedia produced is good and can be used as learning media; (2) from 16 students who join the learning, 14 students passed while 2 students did not pass, based on the KKM that should be ? 75; (3) students response on the learning using interactive multimedia got the score 738 with average 4,61 which means very good. It is then concluded that the interactive multimedia developed in this research can be used as a learning media.
Downloads
Download data is not yet available.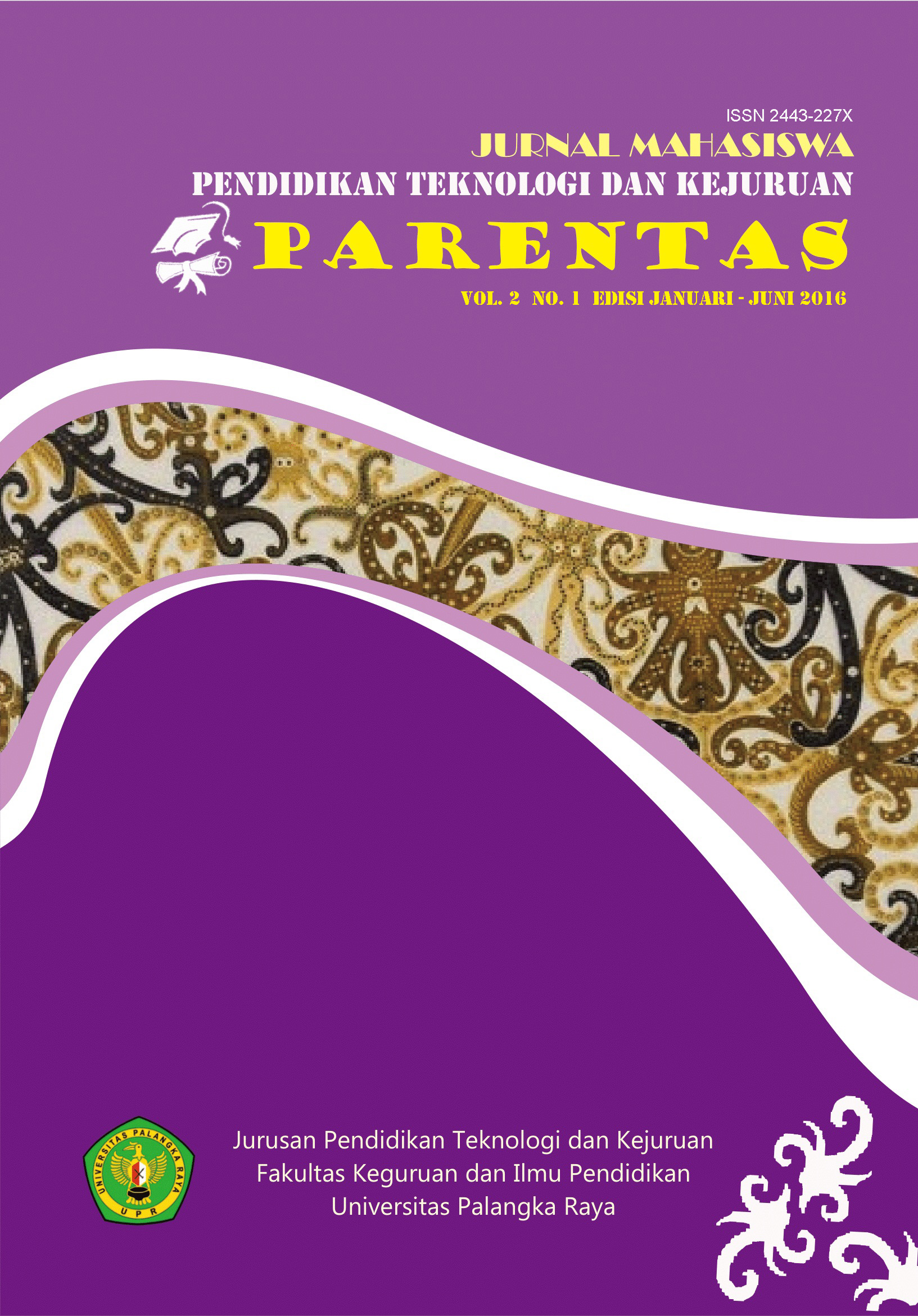 Downloads
License
This work is licensed under a Creative Commons Attribution-NonCommercial 4.0 International License.