PRATICAL APPLICATION OF OTOMOTIVE SUBJECT BY IMPLEMENTING THE DEMONSTRATION ON PRACTICAL OVERHOUL OF HEAD SILINDER FOR STUDENT S OF CLASS XI MOTORCYCLE ENGINEERING SMK NEGERI 1 BUNTOK TAHUN TEACHING 2016/2017
Keywords:
Less Optimal in Teaching Method, The Method Of Demonstration, Learning Outcomes
Abstract
In the material to carry out overhoul cylinder head course subject, students tend to practice their own and the role of a teacher which is considered as less optimal because the average grade of students of class XI TSM SMK-Negeri 1 Buntok at under KKM 65.00. In the Demonstration Method, the presentation of class is done in a logical order by implementing step by step before the students learn the information and advanced skills. The students first get the basic information and skills exhibited by the teacher or in other words a new skil. It can be delivered if the teacher has demonstrate how the information and skills are. This study aims to determine: (1) Student learning outcomes after applying the method of demonstration, (2) Student response to the method of demonstration learning. This Research Method is Quantitative Descriptive. The population of this research is Xgrade students of Automotive Mechanics of SMK Negeri 1 Buntok with 1 class (34 students). This study took a sample of 34 students Motorcycle Engineering SMK-Negeri 1 Buntok selected as a sample of research. The instrument used is the test of Coqnitif and Psychomotoric Learning, and Student Response, and analyzed using descriptive technique. The results of data analysis showed that the average value of students of class XI Motorcycles Engineering SMK-Negeri 1 Buntok after implementing the learning with the method of demonstration is 79.47. Based on the completeness of the test results that involve 34 students of class XI Motorcycles SMK-Negeri 1 Buntok classically this teaching is said to be thorough because of the percentage obtained 97% (33 people). It shows that learning by application of Demonstration Method reaches the completeness criteria. The required grade is ?85%. Based on the level of Achievement analysis in the learning process that is 91.66%, then this learning process is achieved in accordance with the criteria of the level of achievement of a learning process that is 80% -100%. The result of student response analysis shows that the method of demonstration is the right method used to carry out the learning to implement the cylinder head overhoul. Based on the results of this study can be concluded that the Demonstration Method as one of the alternative learning methods that can be used to convey the material to carry out overhoul cylinder head.
Downloads
Download data is not yet available.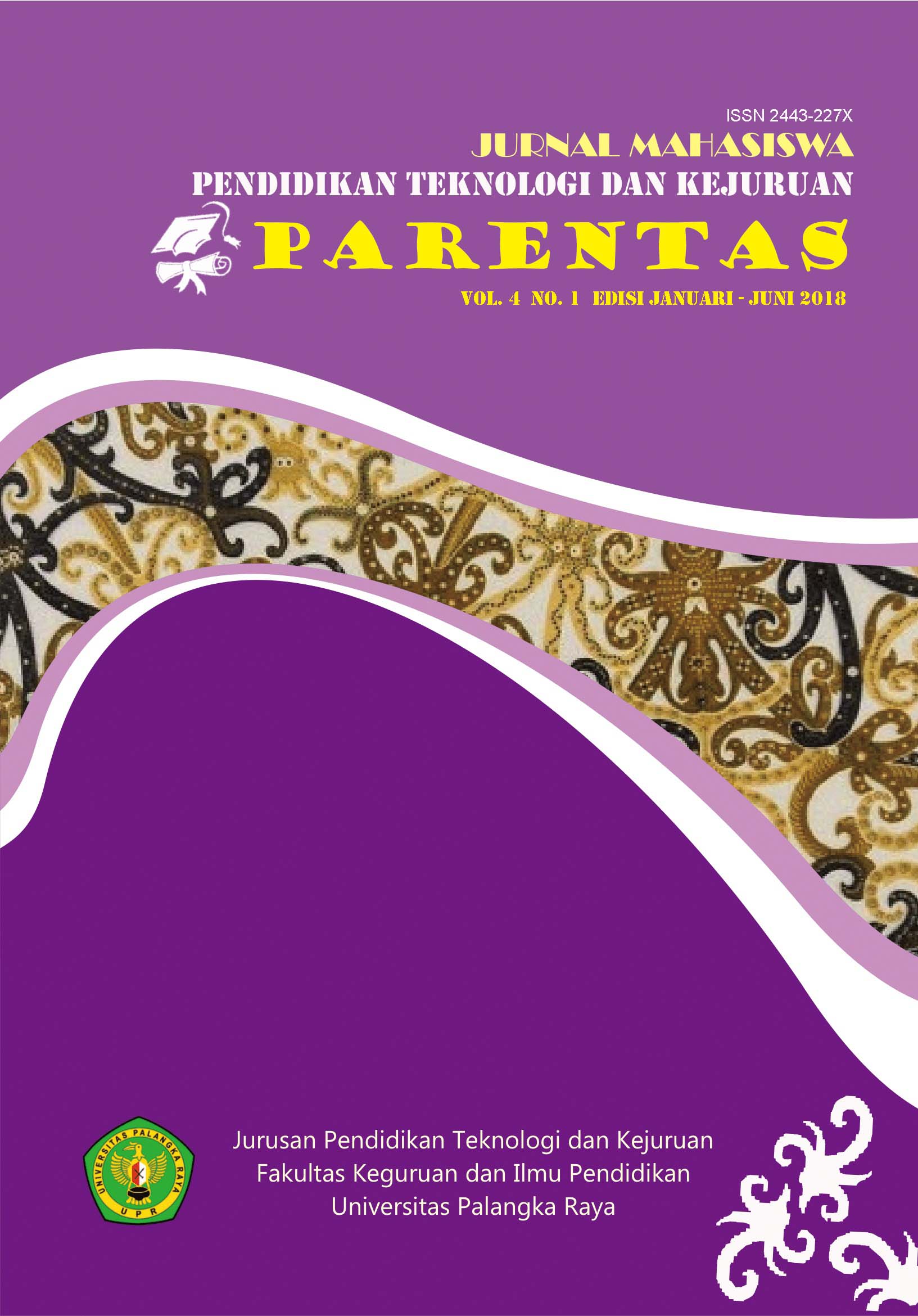 Downloads
License
This work is licensed under a Creative Commons Attribution-NonCommercial 4.0 International License.