THE RELATIONSHIP BETWEEN LEARNING ACHIEVEMENTS AND STUDENT'S LEARNING INTEREST OF SMK KARSA MULYA PALANGKA RAYA SCHOOL YEAR 2016/2017
Keywords:
Learning Desire, Learning Achivement, Positive Relationship and Significance
Abstract
The porpose of this research is to find whether the positive ralationship and significance between learning desire to learning outcomes of students at SMK Karsa Mulya Palangka Raya at academic year 2016/2017. Learning motivation is a factor determining the learning achievement thus it was about the emotion to be interest to something stated to provide the benefits and satisfication to ownself. It will boost own role to be participating in activity consciously. This research was adopting the survey type which the data collection method was questionnaire and documentation. The research subject has been students of X grade in TKR and TSM with the total sample was at 75. Moreover, data analysis utilized the product Moment correlation. Analysis of prerequirs in this research clearly used SPSS V.20 application. The outcomes of research indicated that there is the positive relationship and significance and between learning desire to student's achievemen for studnets at SMK Karsa Mulya at academic years 2016/2017. This is proved by rhitung value at 2,168 > rtabel 1,666. Eventually, every the increament of learning desire, it was followed the improvement of learning achievements.
Downloads
Download data is not yet available.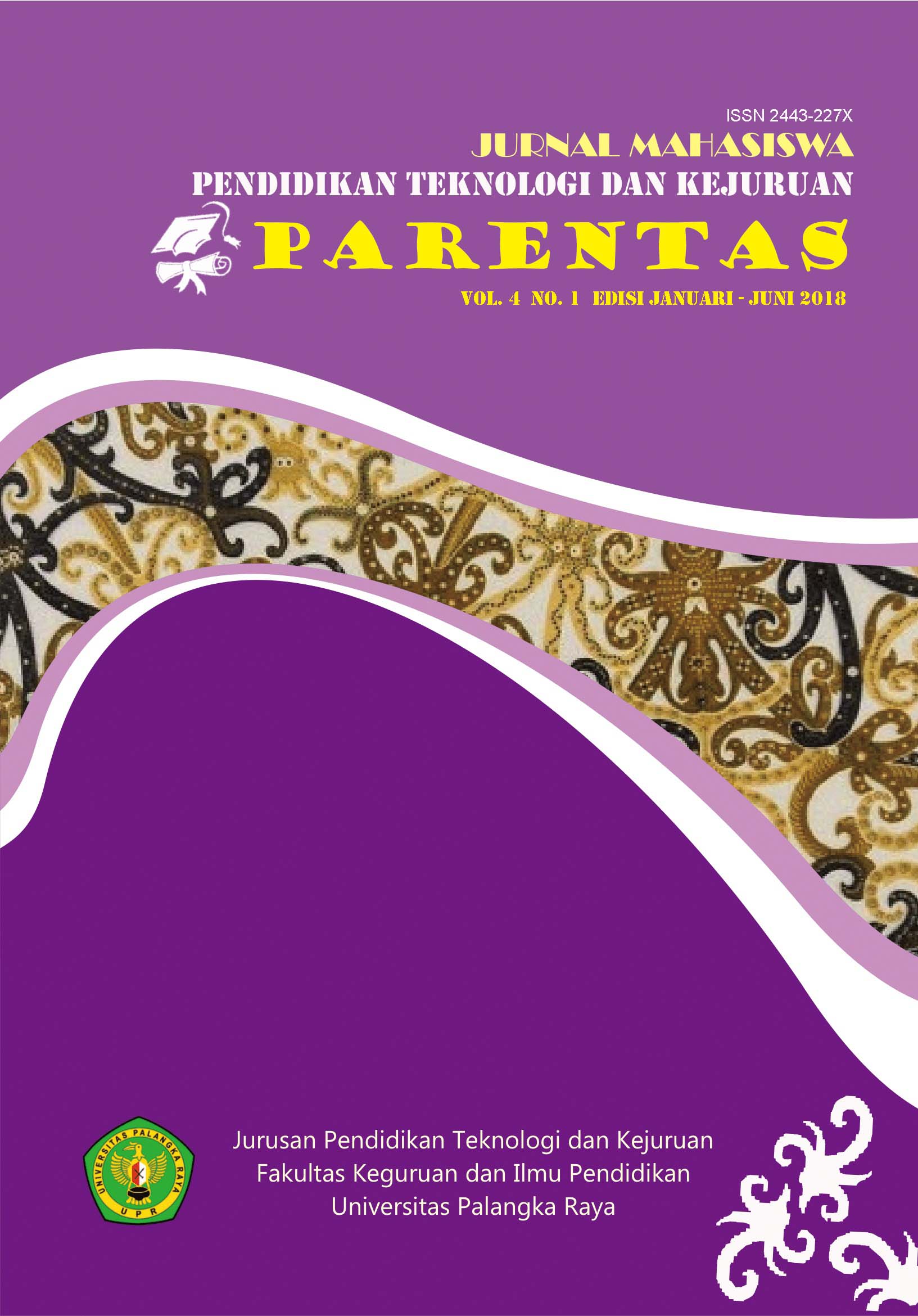 Downloads
License
This work is licensed under a Creative Commons Attribution-NonCommercial 4.0 International License.