THE IMPROVEMENT OF QUALITY SERVICE BY USING SERVQUAL INTEGRATION AND IMPORTANT PERFORMANCE ANALISYS (IPA) METHOD IN PT. MURNI BERLIAN MITSUBISHI WORKSHOP PALANGKA RAYA IN THE YEAR 2017
Keywords:
The Perceptions and Customer Expectations, Important Performance Analisys Method, Improvement of Service Quality
Abstract
This study aims to measure the extent of the gap (distance) between the perceptions and the customer expectations of the PT Murni Berlian Motor Mitsubishi Palangka Raya workshop in the year 2017 of service quality attributes depicted in figures. The result of the measurement is then analyzed by the important performance analisys method So that later can be known which attribute is a priority scale that must be fixed immediately. This research is descriptive qualitative research with descriptive research approach, and done in workshop of PT Murni Berlian Motor Mitsubishi Palangka Raya with amount of sample counted 70 customer, with sampling using purposive sampling technique. Instruments prior to conducting the experiment were conducted in PT Murni Berlian Motor Mitsubishi Palangka Raya with 30 respondents. The data collecting method used in this research is by using questionnaire instrument in the form of questionnaire of perception and questionnaire of expectation of data from instrument result then processed servqual method to know how big value of gap (GAP) between perception and expectation of customer, after obtained result in the form of value from value GAP is then the results of these values are processed again with the method of important performance analisys in order to know which service attributes are a priority and urgent that must be addressed in the near future. The test was performed with the help of computer application program SPSS Statistics 17.0 for windows.
Downloads
Download data is not yet available.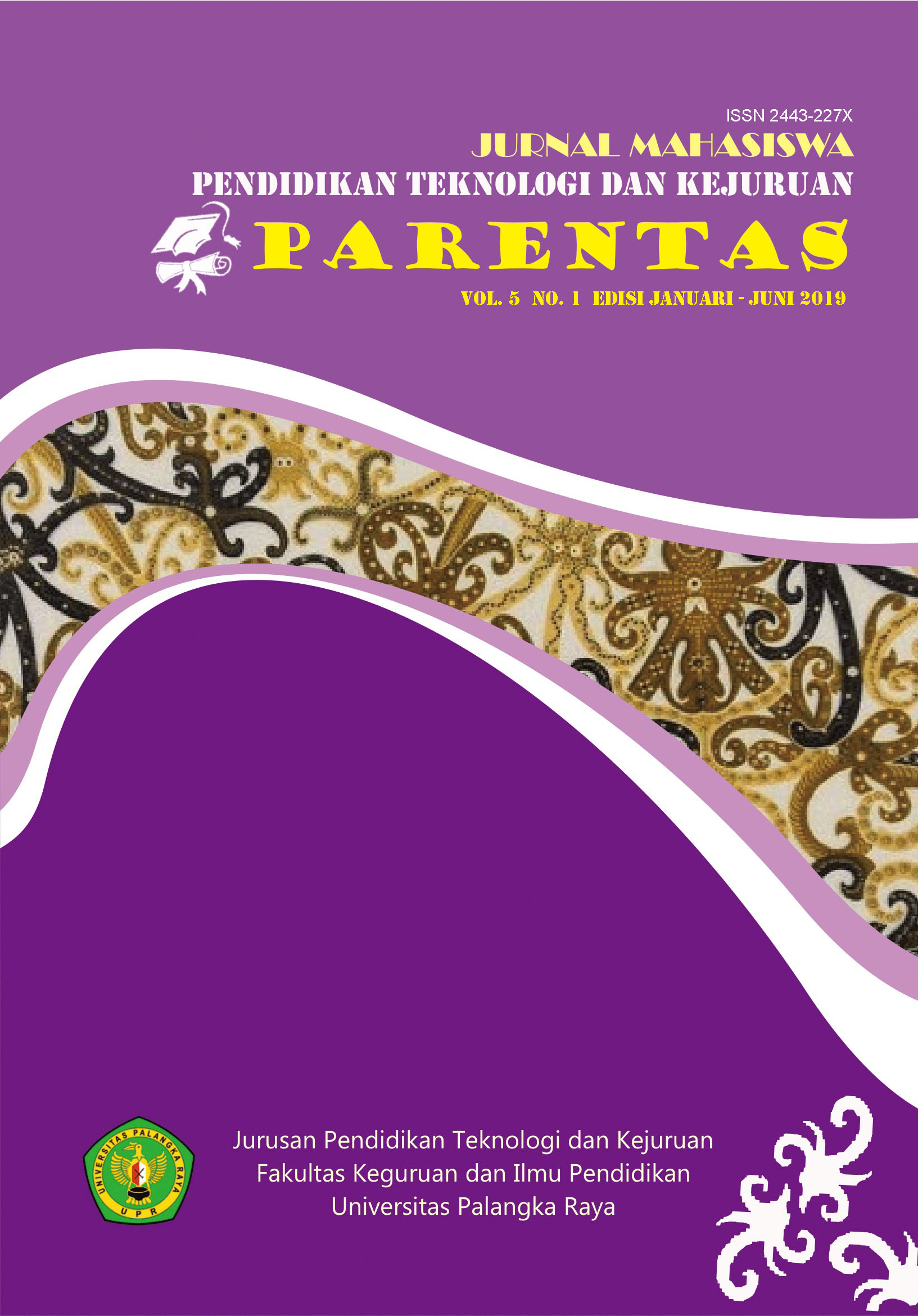 Copyright (c) 2019 PARENTAS: Jurnal Mahasiswa Pendidikan Teknologi dan Kejuruan
This work is licensed under a Creative Commons Attribution-NonCommercial 4.0 International License.