STUDY OF FACTORS AFFECTING THE BEHAVIOR OF CHOOSING THE MODE OF LAND TRANSPORTATION NEAR TRAVEL DURING PANDEMIC
Abstract
The people of Palangka Raya City who are facing the Covid-19 pandemic are increasingly considering various factors to meet their movement needs, because they are not only safe, secure and comfortable, now the health aspect is a special concern in transportation, therefore transportation behavior must change. This study aims to determine what factors influence user behavior in choosing land transportation modes for close trips during the Covid-19 pandemic. This research method uses the Wilcoxon Signed Rank Test analysis and the number of samples used is 100 respondents using a purposive sampling technique, namely respondents who have used private vehicles and online. Collecting data using a questionnaire that is distributed directly to respondents using a Likert scale. Based on the test criteria for the Wilcoxon signed rank test analysis, a significance value <0.05 Ha was accepted and a significance value > 0.05 H0 was accepted, then the hypothesis test results obtained were that the factors influencing user behavior in choosing the mode of land transportation for close trips during the pandemic in Palangka Raya City is a factor of comfort, vehicle cleanliness, healthy vehicles, available hand sanitizer and masks, available distance between passengers, ease of getting modes, and short waiting times.
Downloads
Download data is not yet available.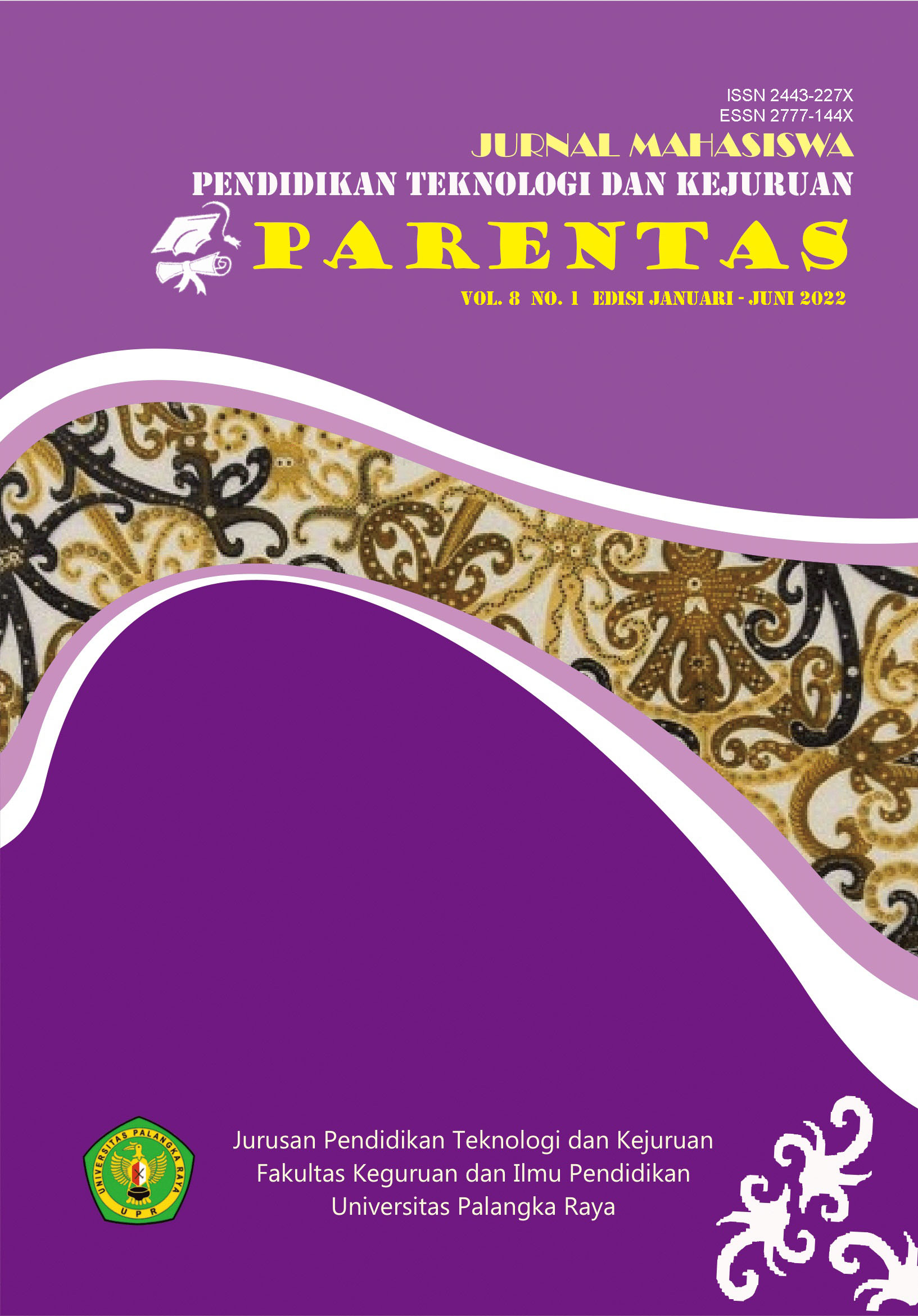 Downloads
License
Copyright (c) 2022 PARENTAS: Jurnal Mahasiswa Pendidikan Teknologi dan Kejuruan
This work is licensed under a Creative Commons Attribution-NonCommercial 4.0 International License.