REVITALISASI PEMBELAJARAN BAHASA DAN SASTRA INDONESIA SELAMA MASA PANDEMI COVID-19
Keywords:
Revitalization, Learning Indonesian Language and Literature, Pandemic Covid-19
Abstract
The article, entitled Revitalization of Indonesian Language and Literature Learning During the Covid-19 Pandemic, aims to describe efforts to reactivate learning of Indonesian language and literature during the Covid-19 pandemic. The method used in this research was qualitative which was carried out on 62 students at the Golden Christian School Senior High School. The results obtained in this study are as follows: (1) The survey on the implementation of online learning received a fairly good response from students on the overall aspects of the learning system, lesson schedules, the benefits of learning resources, the delivery of material by the teacher, the teacher's answers to students' questions, and assignments given to improve students' understanding; and (2) Efforts to revive Indonesian language and literature learning activities in online learning are carried out by utilizing various learning media, namely Zoom Cloud Meeting, YouTube, Instagram, Google Classroom, and Google Form.
Downloads
Download data is not yet available.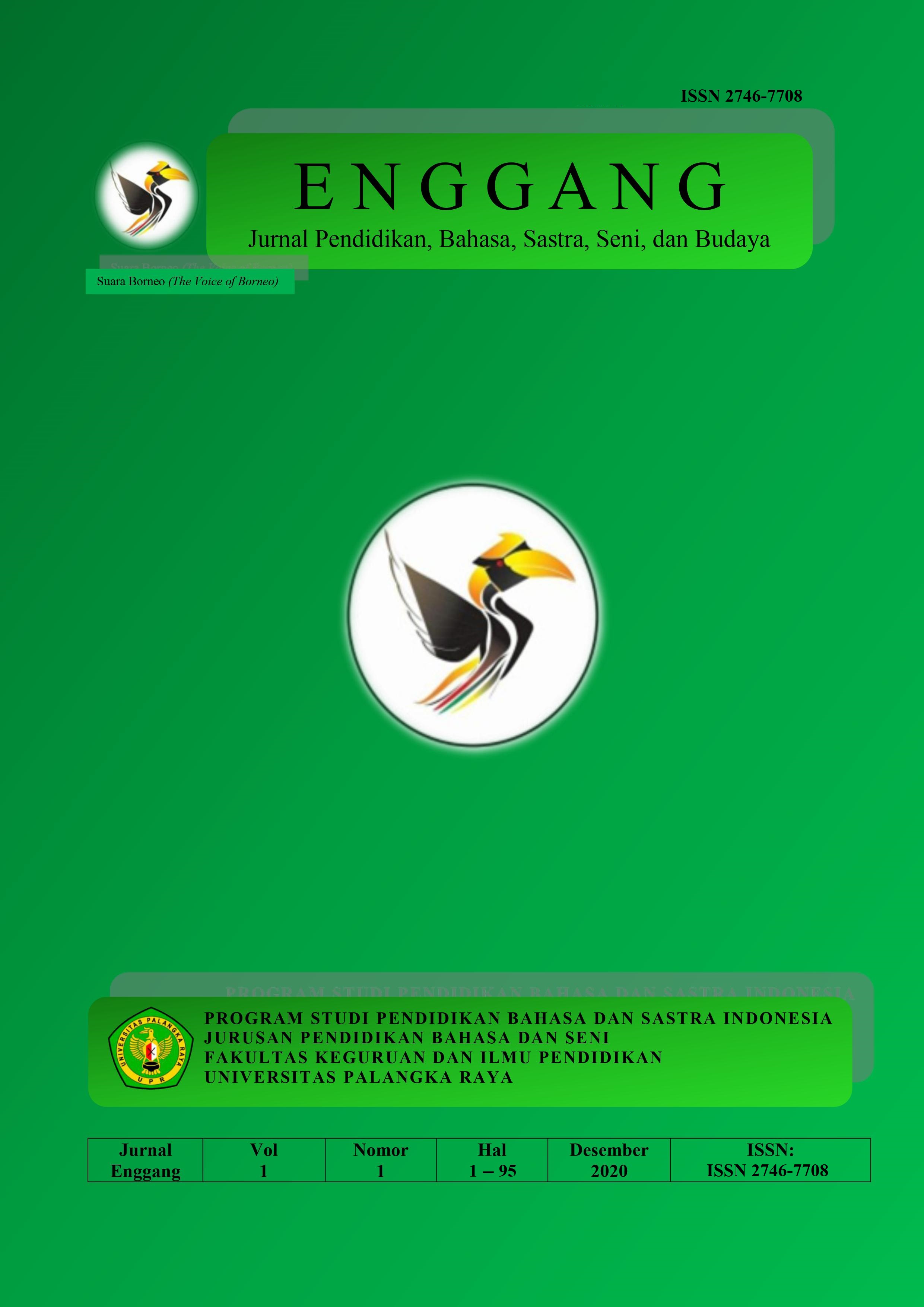 How to Cite
Christy, N. A. (2020). REVITALISASI PEMBELAJARAN BAHASA DAN SASTRA INDONESIA SELAMA MASA PANDEMI COVID-19. ENGGANG: Jurnal Pendidikan, Bahasa, Sastra, Seni, Dan Budaya, 1(1), 1 - 15. Retrieved from https://e-journal.upr.ac.id/index.php/enggang/article/view/2322