PERANAN PENTING GURU, ORANG TUA DAN SISWA DALAM MENGHADAPI PEMBELAJARAN JARAK JAUH DI MASA PANDEMI COVID 19
Keywords:
PJJ BDR, problematics, roles, and virtual classes
Abstract
ABSTRACT
Distance Learning Learning From Home (PJJ BDR) raises so many problems in society. The Covid 19 pandemic has changed the entire order of life, one of which is the learning process. This distance learning seems to be carried out very hastily, considering that so far our society is accustomed to traditional learning patterns. Parents are forced to become teachers for their children, and even teachers must master various types of online-based learning applications. In addition, face-to-face learning systems also change places in virtual classrooms. Facts on the ground, this virtual class is often underestimated and ignored by students for various reasons. So in this study will examine the role of teachers, parents and students in facing distance learning during the Covid 19 pandemic. This research is a qualitative research with a case study method. The results of this study indicate that students, teachers, and parents have an important role that is interrelated with each other in creating success in the learning process, especially distance learning during the current Covid 19 pandemic.
Downloads
Download data is not yet available.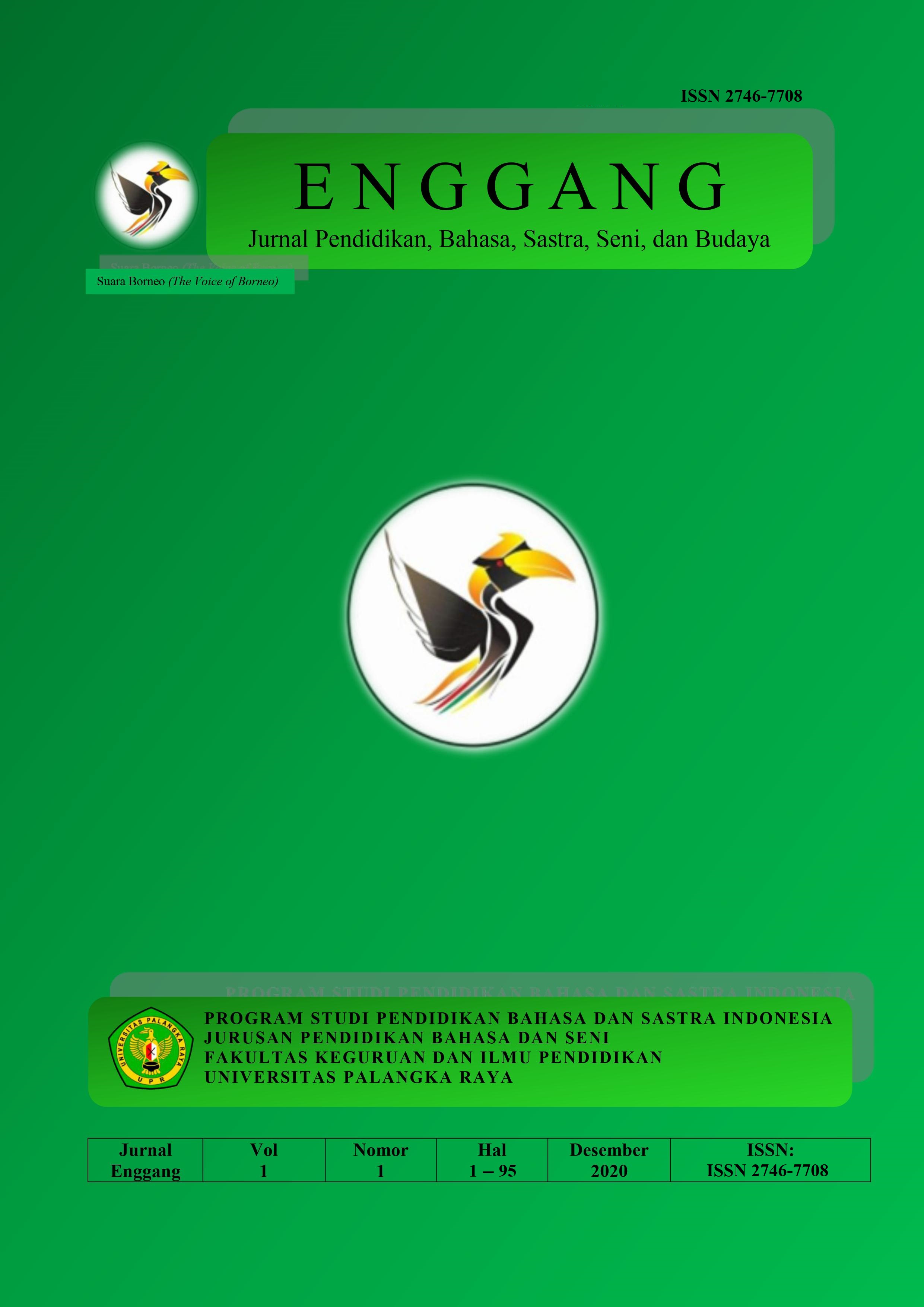 How to Cite
Warianie, L. (2020). PERANAN PENTING GURU, ORANG TUA DAN SISWA DALAM MENGHADAPI PEMBELAJARAN JARAK JAUH DI MASA PANDEMI COVID 19. ENGGANG: Jurnal Pendidikan, Bahasa, Sastra, Seni, Dan Budaya, 1(1), 16-29. Retrieved from https://e-journal.upr.ac.id/index.php/enggang/article/view/2350