PERAN KEARIFAN LOKAL MASYARAKAT DAYAK NGAJU UNTUK MELESTARIKAN PAHEWAN (HUTAN SUCI) DI KALIMANTAN TENGAH
Keywords:
Local wisdom, Dayak Ngaju community, Pahewan
Abstract
This study examines the role of local wisdom in the context of forest preservation in the context of the Dayak Ngaju culture in Central Kalimantan. The purpose of this study is to explore the role of animals in Dayak culture using a semiotic approach. The data collection process was carried out by interviewing traditional leaders and damang. The material obtained from the interview was transcribed and analyzed. The results of the analysis show that the role of the animal is not only sacred forest (sacred forest but also as a conservation that is in accordance with the context of preserving forests and nature nationally and globally. Studies on the issue of local wisdom in the local context are in line with global issues in preserving and preserving nature or conservation. forest area A local concept that is in line with and commensurate with local and global meanings can synergize the process of harmonizing relations between local, national and global (think localy and act globaly).
Downloads
Download data is not yet available.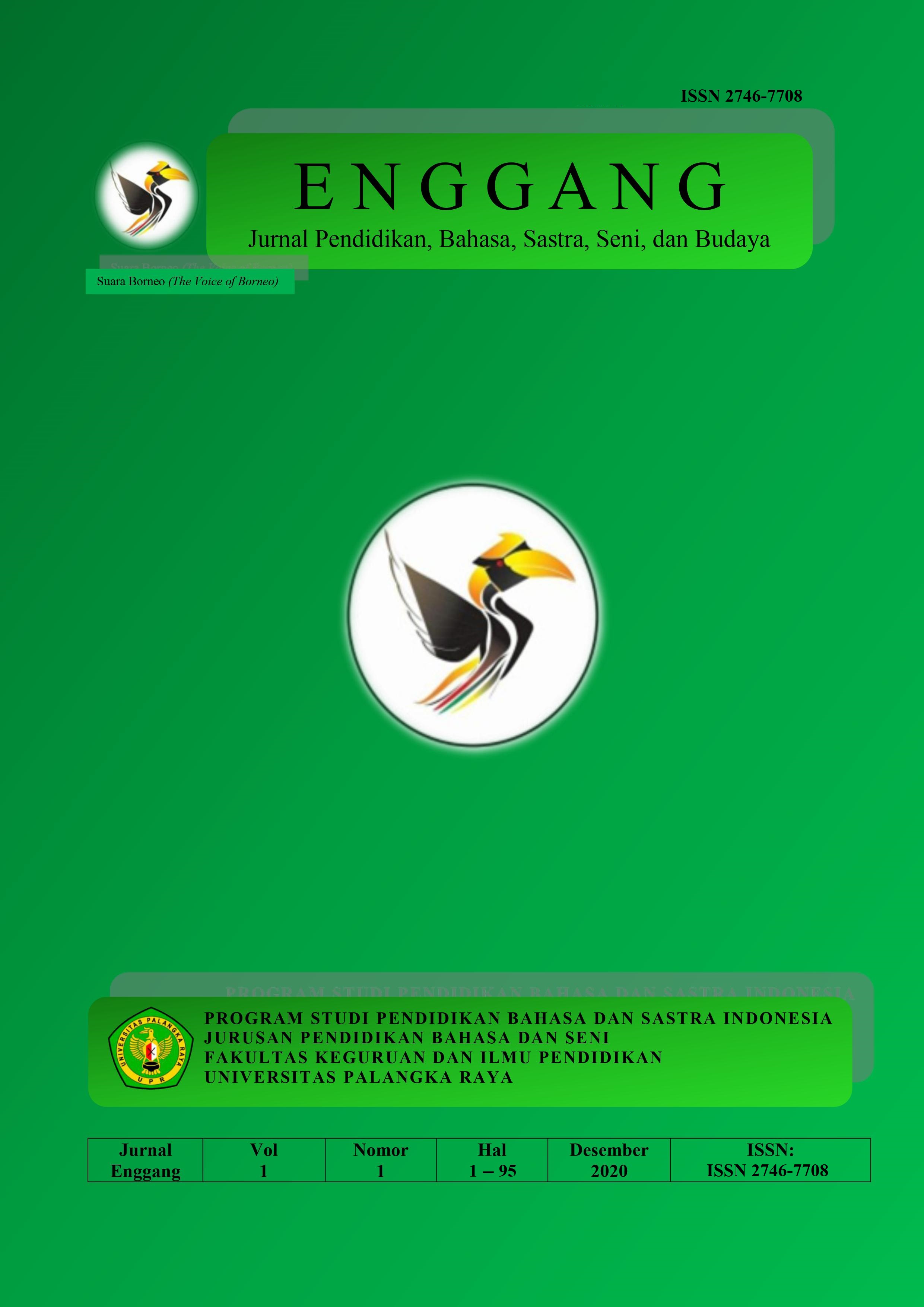 How to Cite
Usop, L. S. (2020). PERAN KEARIFAN LOKAL MASYARAKAT DAYAK NGAJU UNTUK MELESTARIKAN PAHEWAN (HUTAN SUCI) DI KALIMANTAN TENGAH. ENGGANG: Jurnal Pendidikan, Bahasa, Sastra, Seni, Dan Budaya, 1(1), 89-95. Retrieved from https://e-journal.upr.ac.id/index.php/enggang/article/view/2465