THE INFLUENCE OF MIXER FAN INSTALLMENT ON THE INTAKE MANIFOLD ON THE FUEL CONSUMPTION OF 4-CYLINDER GASOLINE ENGINE
Abstract
The increasing population of vehicles had a direct impact of more and more fuel consumptions. This resulted in the emerges of two serious threats which is firstly economic factor related to the supply of oil fuel that is decreasing and second threat is the environment factor which is pollution from oil fuel burning directly or indirectly in the form of dangerous gas such as CO2, NOx, dan UHC (UnburnHydro Carbon), and also indirect pollution in the form of global warming potential as the result of the explosion of CO2 concentration in the atmosphere.In relation with that, it deemed important to conduct a research by adding a fan in the intake manifold. Fan is a device that can give an effect of turbulent flow in a cylinder hence it can perfect the fuel burning. By this the consumption will be less and less dangerous pollution.This is atrue experimental research. To get to know the fuel spesific consumption and exhausted gas emission (CO, O2, CO2) in the 4-stroke gasoline engine using mixer on the end of intake manifold.The objective of this researchis to know the influence of the mixer installment on the end of intake manifold on the fuel consumptions of 4-cylinder gasoline engine. The result of the research shows that with the installment of mixerin the intake manifold of 4-cylinder gasoline engine has caused the engine to consume less fuelbecause the fan had increased the fuel burning optimisation since the mixture of fuel-air was more homogenous.
Downloads
Download data is not yet available.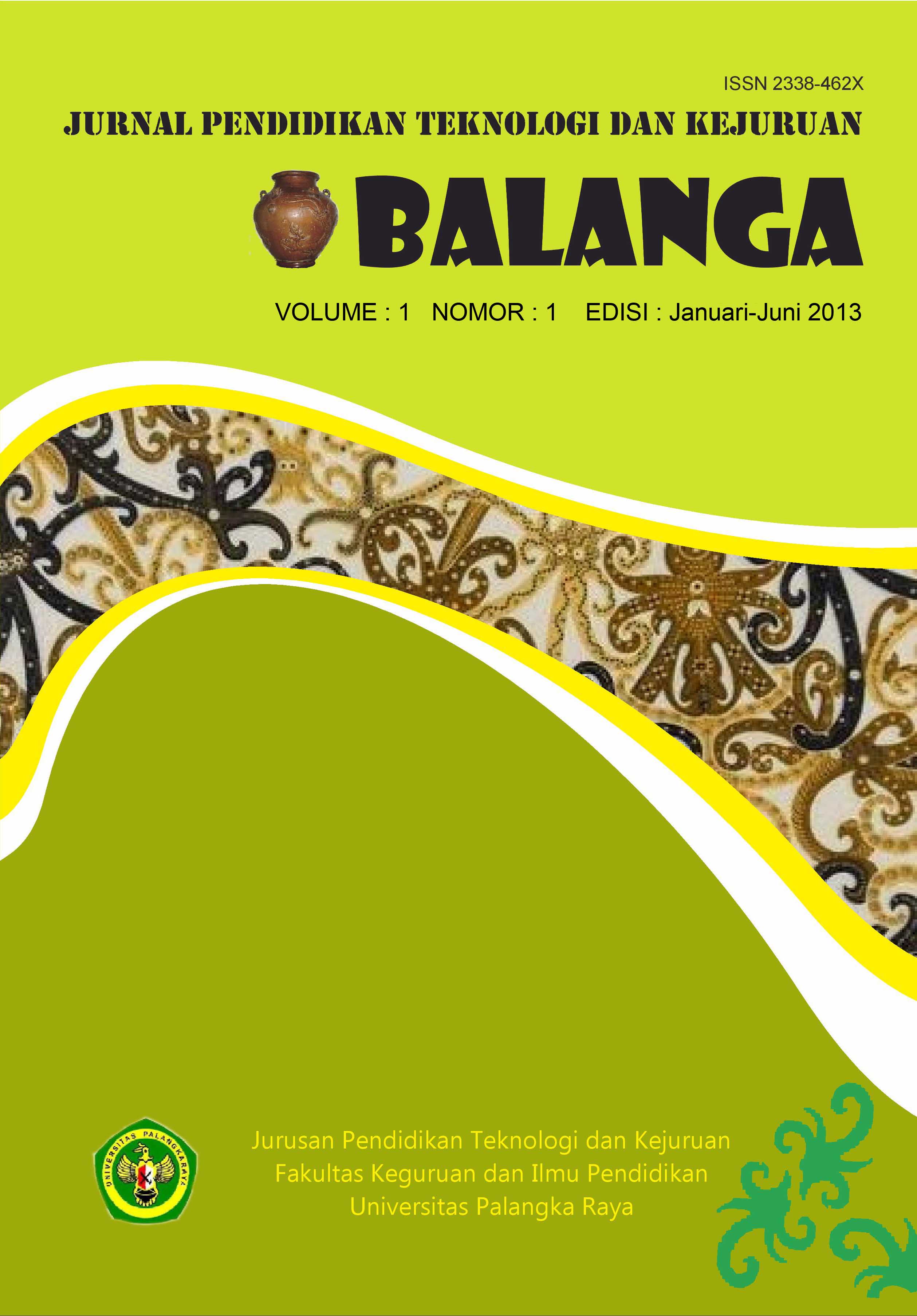 Downloads
License
Copyright (c) 2013 Whendy Trissan
This work is licensed under a Creative Commons Attribution 4.0 International License.