THE IMPROVEMENT OF QUALITY OF SOLID BLOCK CONCRETE ON COMMERCIAL INDUSTRY IN PALANGKA RAYA, CENTRAL KALIMANTAN PROVINCE
Keywords:
Solid Block of Concrete Brick, Training, Guidance
Abstract
The intention of Program Kemitraan Masyarakat Stimulus (PKMS), The Cooperated Program of Stimulus Community, is providing the training and empowerment on the process of concrete brick making to the cooperated group maker of solid concrete brick product at around Palangka Raya to enhance the product quality for the solid block (non-hole concrete brick) to be high quality with low price per unit, as well to improve the market demand of relating its product. The objective of this program is in order to be able improving the income of cooperated group maker of solid concrete brick product without disregarding the quality of produced concrete brick. The target of cooperation for this program, PKMS, is the home industry of concrete brick making owned by Mr. Ino and Mr. Alpi where are located at subdistrict of Panarung. The method used in this is the training, guidance, and further cross checking with some solutions in the production and marketing part. The training and guidance are implemented to achieve the high quality of solid block of concrete brick, followed by the knowledge of basic raw material, design of mixed model, maintenance, and testing of concrete brick quality. The main output will be the enhancement of solid block of concrete brick with high quality product. This activity will be published on the scientific and engineering publication such as journal and final report.
Downloads
Download data is not yet available.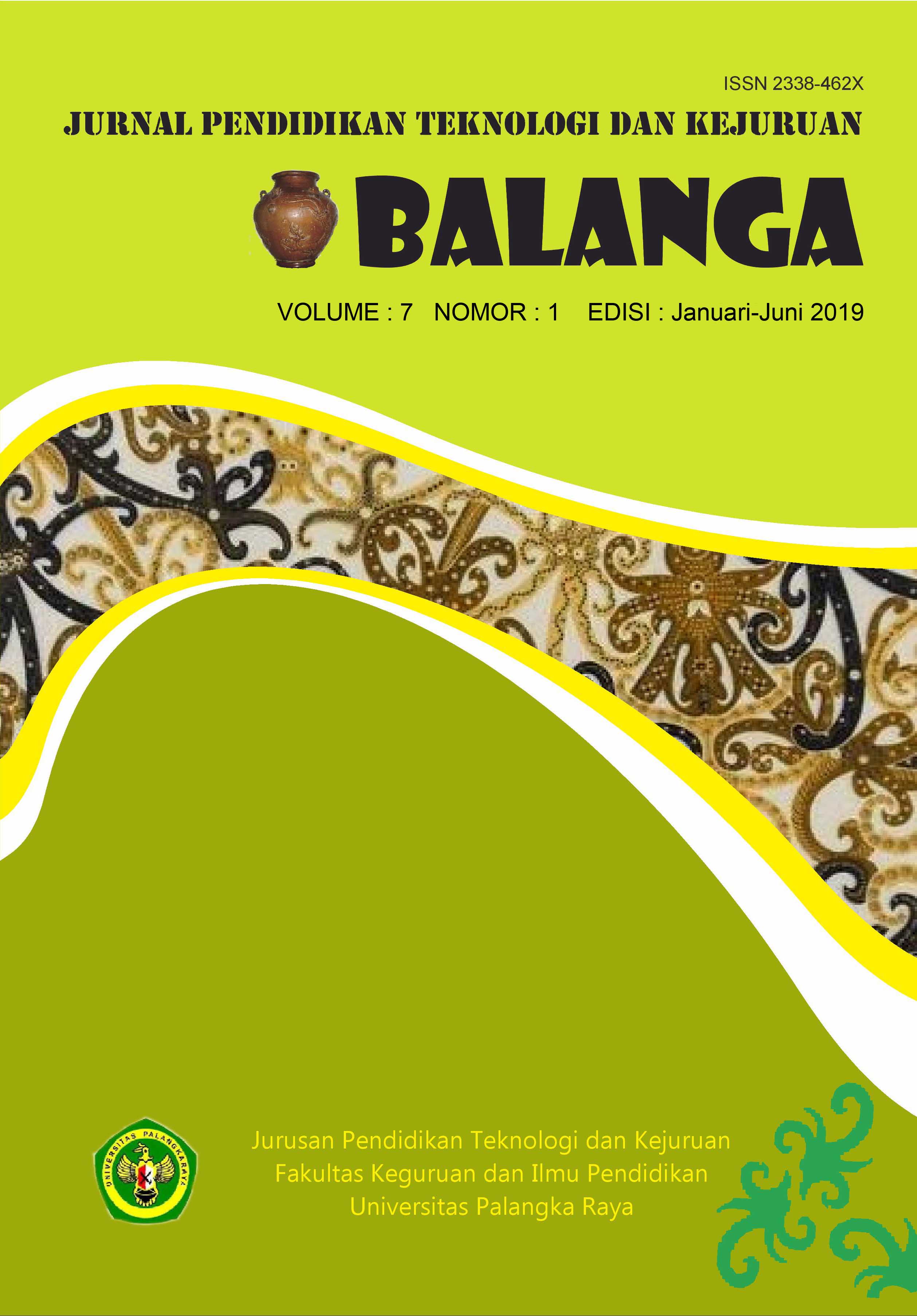 Copyright (c) 2019 BALANGA
This work is licensed under a Creative Commons Attribution 4.0 International License.