POTENTIAL HYDROLOGI FOR IRRIGATION LOCATIONCANDIDATE LOCATION OF PADDY FIELD IN EAST BARITO DISTRICT OF CENTRAL KALIMANTAN
Keywords:
Potency of irrigation, irrigation, paddy field
Abstract
This district of Katigan is a small part of the entire area and land surveys for the purposes of paddy field printing of the Central Kalimantan Provincial Agriculture Office. This activity aims to find the feasibility of irrigation potential that will flow through the paddy fields that have been in clean and clear condition in terms of the area, included in the category of decent land for rice crops, and the existence of adequate water sources to flow the rice fields. The water requirement for plants is basically obtainable directly from the rain water, the rainfall each season will not be the same. Therefore, we need a way to manage water with a need to manage water optimally, one of them is the use of irrigation system. The planned irrigation system for the Katingan irrigation area and its surroundings is a gravity irrigation system. The irrigation network used is a technical irrigation network. The total irrigation area is 352,6 Ha. The planned plot is 3 plots with the area of each plot between 3,6 ha to 99,9 Ha. The water requirement per hectare before adjusting to the efficiency of each channel is planned to be 1.2 ltr/s/ ha.
Downloads
Download data is not yet available.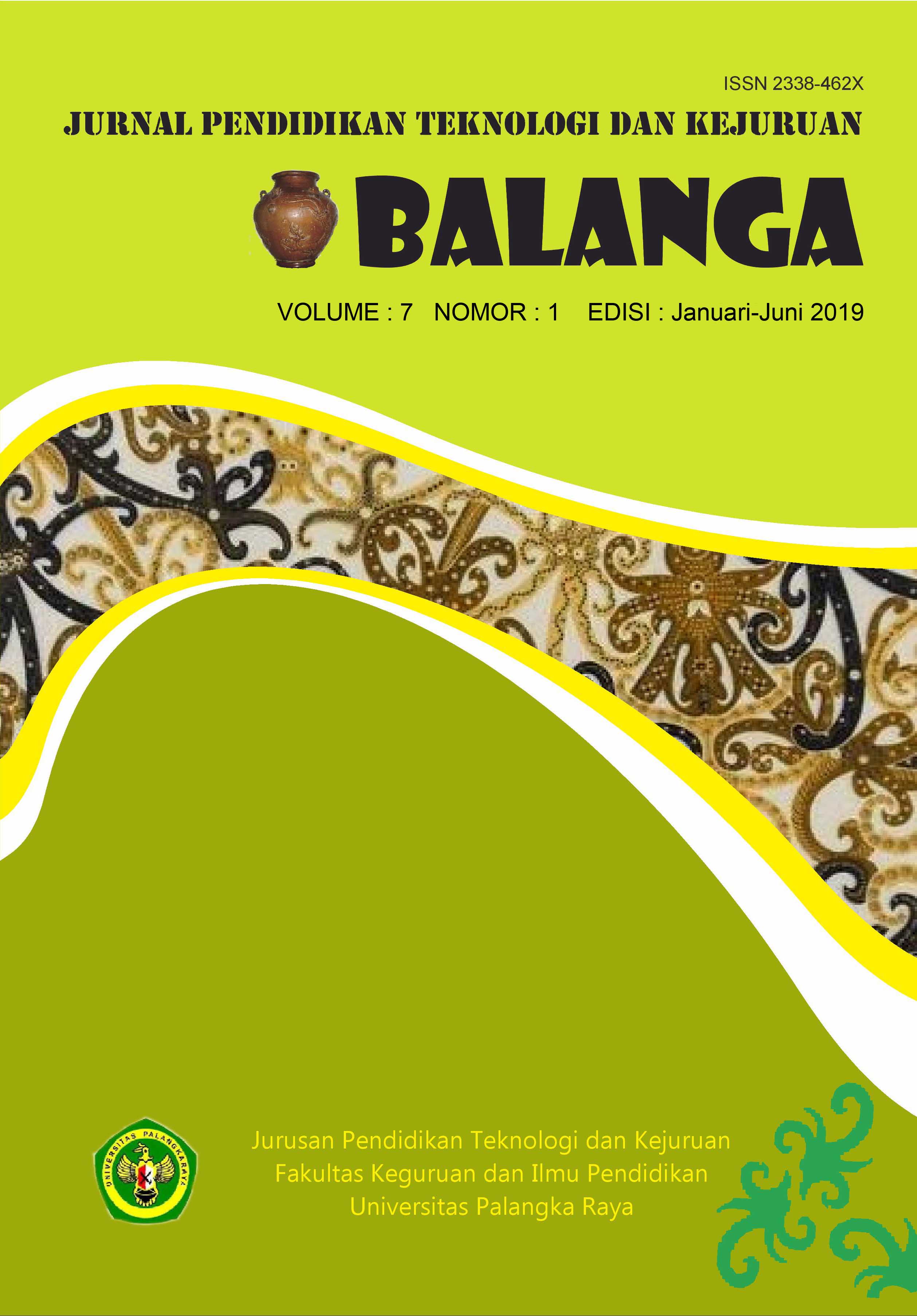 Downloads
License
Copyright (c) 2019 BALANGA
This work is licensed under a Creative Commons Attribution 4.0 International License.