PERANCANGAN APLIKASI SURAT KETERANGAN PENDAMPING IJAZAH (SKPI) BERBASIS WEBSITE
Abstract
Department of Informatics Engineering, University of Palangka Raya (UPR) has implemented the KKNI curriculum since 2020. As the output of KKNI Curriculum, student will receive a Surat Keterangan Pendamping Ijazah  (SKPI) after they graduated. Currently, there is no system to processes the SKPI in the Department of Informatics UPR. Therefore in this article a design of a system that can handle or help record and print student achievements as stated in the SKPI is introduced.
In this article waterfall methodology is used to develop the system. The stages are the analysis, design, coding, testing and maintenance stages. The result of this research is a SKPI information system that can process and print a description of student achievement. In addition, it can also print student activities such as organizational data, competitions, seminars, training, and student courses.
Downloads
Download data is not yet available.
References
Buku Panduan Penyusunan Surat Keterangan Pendamping Ijazah Universitas Palangka Raya, 2021
Kadir, Abdul. (2008). Dasar Pemrograman WEB Dinamis dengan menggunakan
PHP. Yogyakarta : Penerbit Andi. Diakses pada 20 0ktober 2019
Nogroho, Bunafit. (2008). Aplikasi Pemrograman Web Dinamis Dengan PHP dan MySQL, Yogyakarta : Gaya Media. Diakses pada 20 0ktober 2019
Permenristekdikti Nomor 59 Tahun 2018 tentang Ijazah, Sertifikat Kompetensi, Sertifikat Profesi, Gelar, dan Tata Cara Penulisan Gelar di Perguruan Tinggi n
Sutanta, Edhy. (2011). Basis Data Dalam Tinjauan Konseptual. Yogyakarta: C.V Andi Offset. Diakses pada 22 0ktober 2019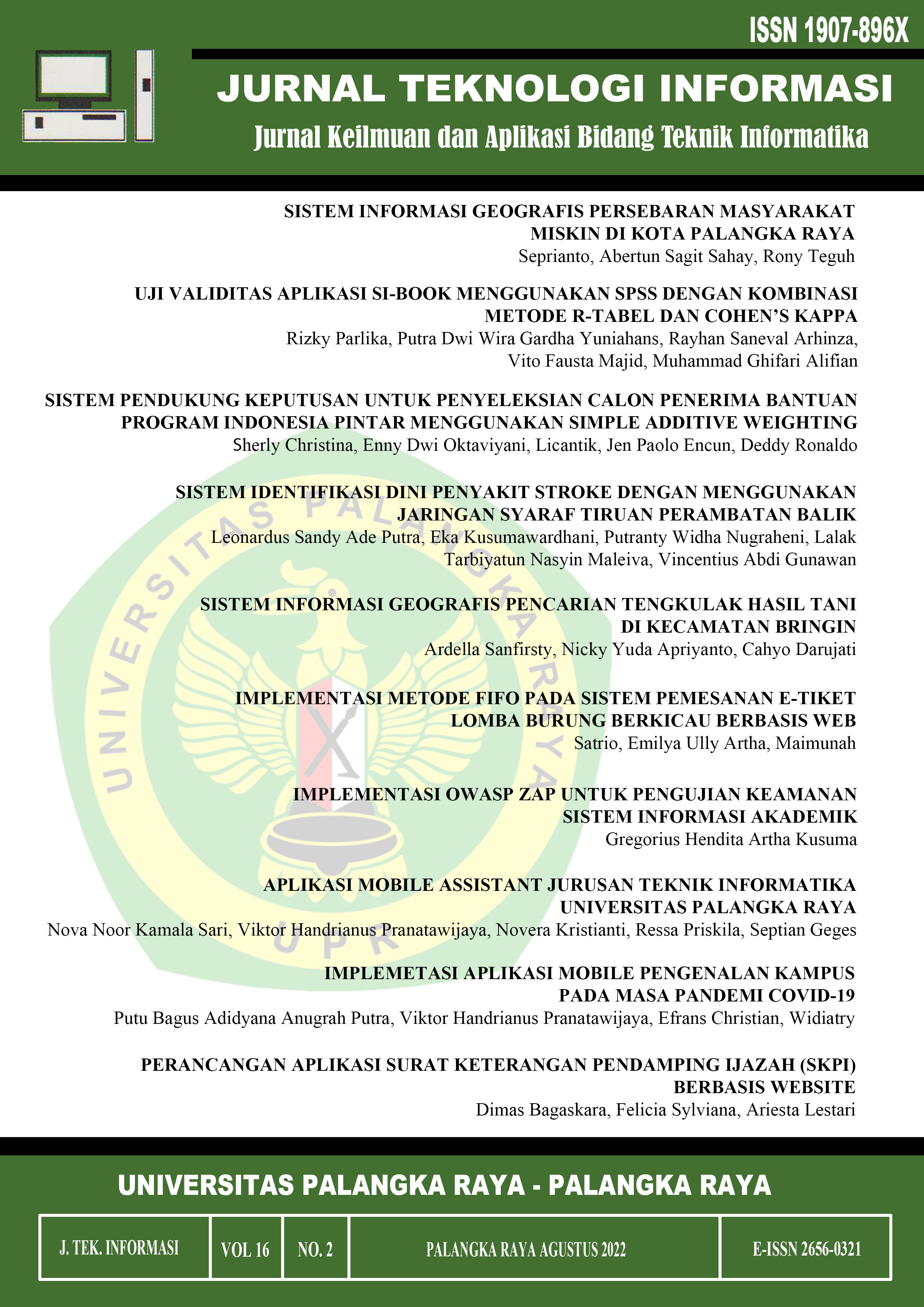 Downloads