Implikasi Empat Modalitas Belajar Fleming Terhadap Penerapan Kurikulum Merdeka di Sekolah Dasar
Keywords:
Learning differentiation, Learning styles, Kurikulum Merdeka, Freedom of teaching, Learning modalities
Abstract
Many primary school teachers have not mastered the fundamentals of differentiated learning in the Kurikulum Merdeka. This study aims to address this issue by presenting the implications of Fleming's research findings on student learning styles on differentiated learning practice. This qualitative study was conducted using a content analysis design. Data were gathered by reviewing the contents of the Kurikulum Merdeka document and Fleming's research report. The obtained data were then processed using the steps proposed by Miles and Huberman, which included data condensation, data display, and conclusion drawing/verification. The findings of this study indicate that the Audio-Visual-Read/Write-Kinesthetic learning style is highly relevant to the implementation of differentiated learning in the Kurikulum Merdeka. Fleming's findings confirm that everyone has at least one of the four learning styles listed above. The implementation guidelines for the Kurikulum Merdeka instruct the use of differentiated learning based on the characteristics of each pupil. That means, one of the fundamental considerations in designing and implementing differentiated learning should be Fleming's findings about learning modalities. According to the findings of this study, differentiated learning in the Kurikulum Merdeka is assumed to be well-executed when the teacher is able to identify students' learning styles prior to designing learning
Downloads
Download data is not yet available.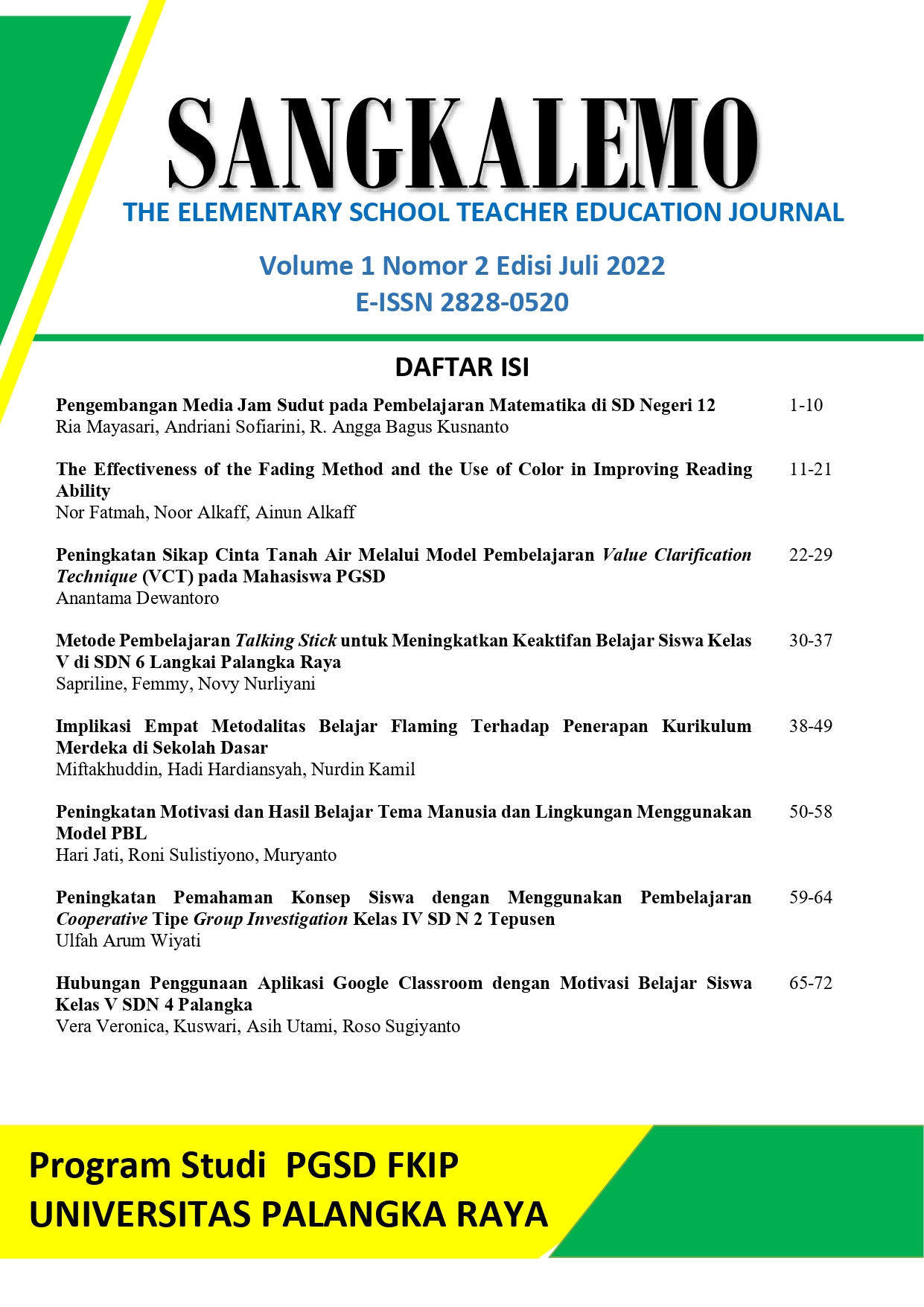 Downloads
How to Cite
Miftakhuddin, Hardiansyah, H., & Kamil, N. (2022). Implikasi Empat Modalitas Belajar Fleming Terhadap Penerapan Kurikulum Merdeka di Sekolah Dasar. Sangkalemo : The Elementary School Teacher Education Journal, 1(2). Retrieved from https://e-journal.upr.ac.id/index.php/SANGKALEMO/article/view/5110