Sistem Pendukung Keputusan Penerima Bantuan Desa Di Desa Lupu Peruca Dengan Metode Profile Matching
Keywords:
Village Fund Assistance, Decision Support System, Waterfall, Profile Matching
Abstract
Villages receive financial assistance for underprivileged residents, so the criteria for collecting data on residents are needed to determine who will be recorded. Problems that occur in the provision of financial assistance to residents are not optimal, because at the time of selecting beneficiaries there is no support system so that during the selection process only estimates are used and there is no calculation at the time of selecting beneficiaries. determination of data collection, so as to shorten the completion time and can improve the quality of decisions in determining the assistance. In designing and building the system using 2 development methods, namely the waterfall method as a software development development method and the profile Matching method as a decision support system method in its calculations. Where, this methodology has several stages, namely requirements definition, system and software design, implementation and unit testing, integration and system testing and operation. While the profile matching method has several stages and the results of calculations are carried out using predetermined criteria and sub-criteria. Testing this system using a blackbox testing system. The test results with the blackbox system show that the system created has been running according to the researchers' expectations. This study resulted in a decision support system for beneficiaries that can provide recommendations for prospective beneficiaries to Lupu Peruca village.
Downloads
Download data is not yet available.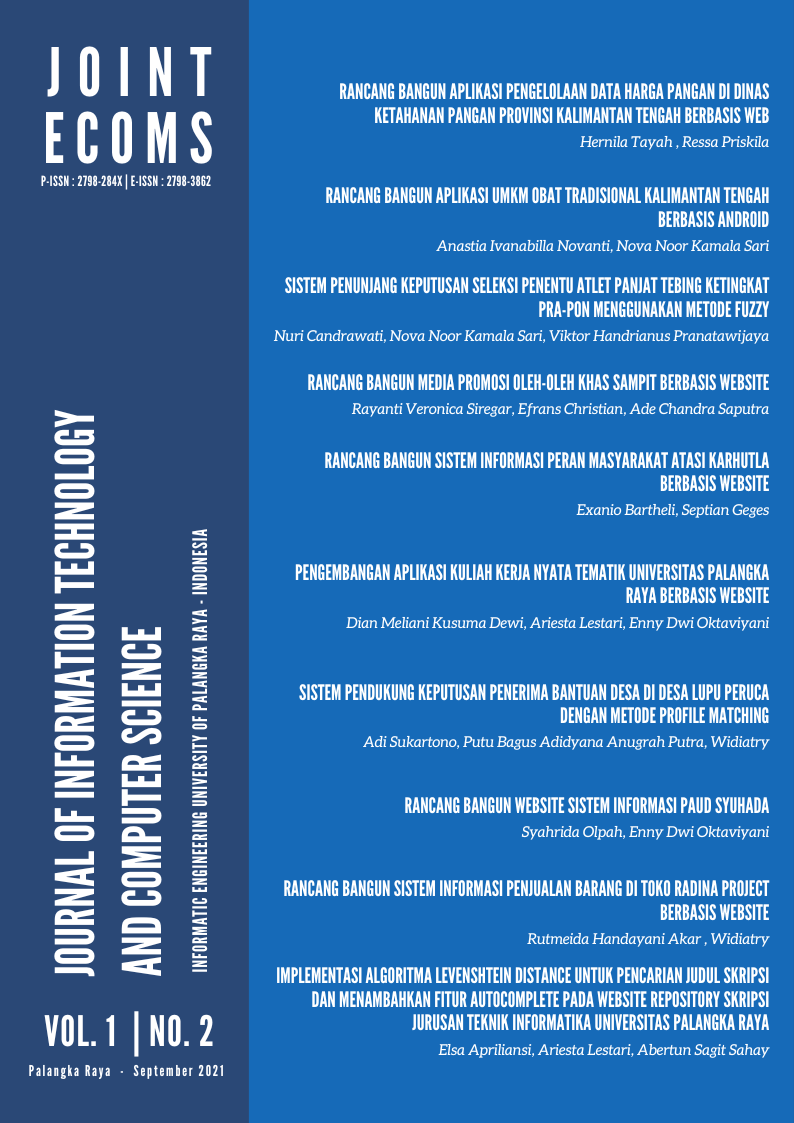 Downloads