Implementasi Modul Website Kepelangganan Manager Support Pada Sistem Informasi Penyedia Layanan Internet Rumah Menggunakan Third Party API
Keywords:
Internet services provider, evolutionary prototyping, third party Application Programming Interface
Abstract
In the current development of the use of internet services, internet service providers company provides internet services that can be connected to customer's houses. PT. XYZ is an internet service provider company that operates in the city of Blitar, East Java. The customer of support manager registration process for internet services on this client still does not have an online system so that registration is still done manually by the support manager to be able to integrate its customers with the network provided by the company. Therefore, this registration process on PT. XYZ needs to be converted into an online subscription information system to simplify the subscription registration process and so on.  This system module was developed using evolutionary prototyping methodology, starting from the quick design stage by analyzing requirements and designing the system quickly so that it can go directly to the prototype build process. The process of building a prototype is carried out by implementing the results of the system design, then followed by user evaluation to get feedback on the prototype that was built. The prototype refining stage is for stabilization on the prototype that has been made previously and there is a test of the system using the black box testing method.  After several trials, and results of the trials carried out, it can be concluded that the system is running well and can be used as a Support Manager Subscription Module on the Home Internet Service Provider Information System in Blitar City. By implementing third party
Application Programming Interface (API), the resulting subscription web module can display maps, bank account mutations, and WhatsApp notifications to assist the registration and payment process.
Downloads
Download data is not yet available.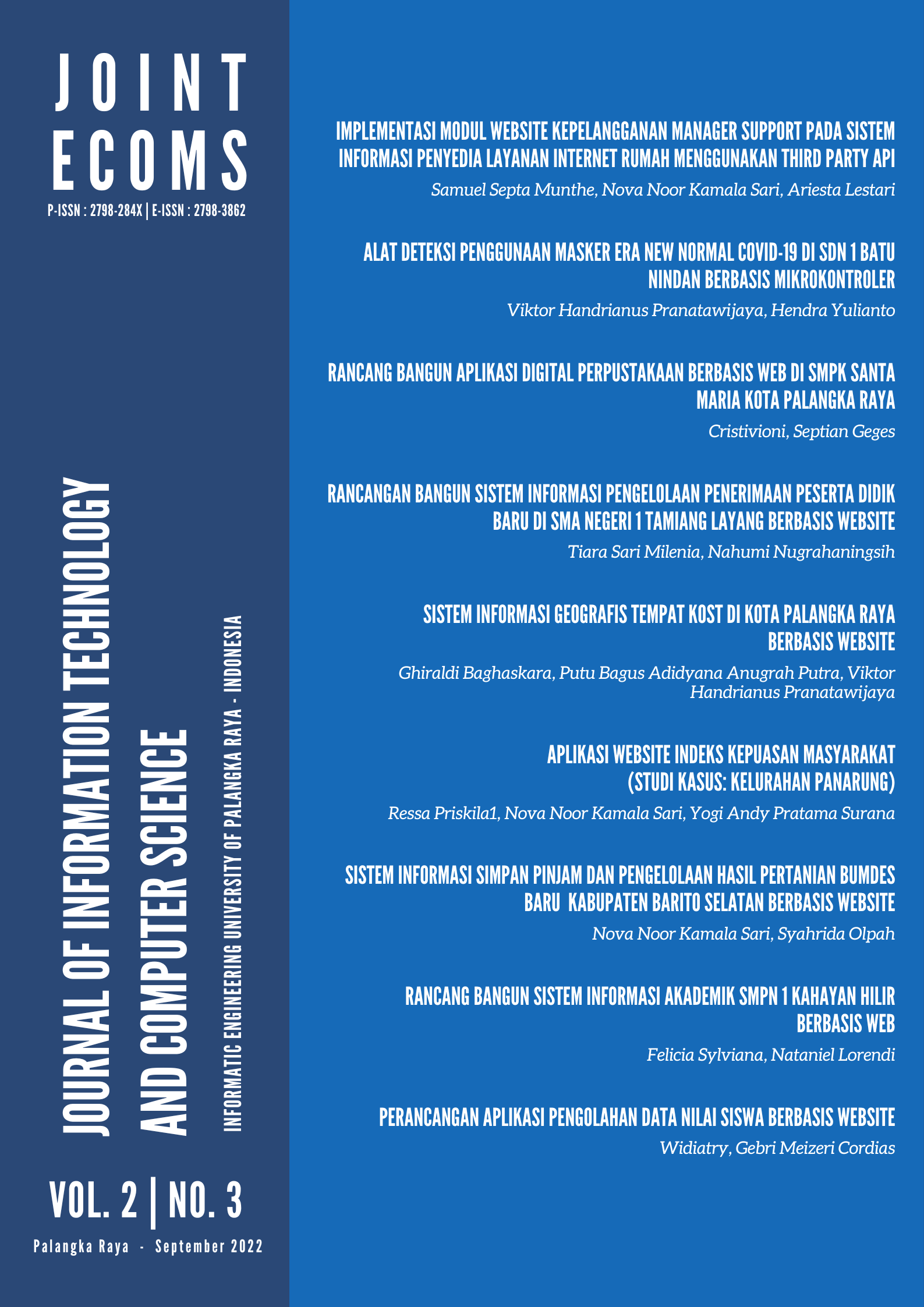 Downloads