AN ANALYSIS OF LEARNING OBJECTIVE IN ENGLISH TEACHER LESSON PLANS BASED ON ABCD ASPECT
Keywords:
Lesson plan, learning objective, ABCD aspect
Abstract
The purpose of this study was to analyze the learning objectives of the 2013 Curriculum Lesson Plan made by English teachers who participated in the 2013 curriculum implementation training at LPMP Kal-teng and to find the teacher's difficulties in formulating learning objectives based on ABCD aspects in the lesson plans. This research used qualitative method. The research subject was taken from the KD 1 and KD 2 of lesson plans prepared by each of the four teachers in one group. Data were obtained by documentation. The researcher analyzed the data on the teacher's lesson Plan , then the data was analyzed based on the aspects of ABCD. The results of the study show that, the teacher implemented the learning objectives quite well, covering the aspects of ABCD. Even so, the teacher was still having difficulty in formulating the aspects of C = condition and D = Degree where the teacher writes the two aspects for all learning objectives, the C = condition aspect in the lesson plan did not reveal the specific activities that be given to students. The researcher also found that there were teachers who did not include aspects of D = Degree on some learning objectives and difficulties in determining the operational verbs to be suitable for formulating learning objectives in their lesson plans.
Downloads
Download data is not yet available.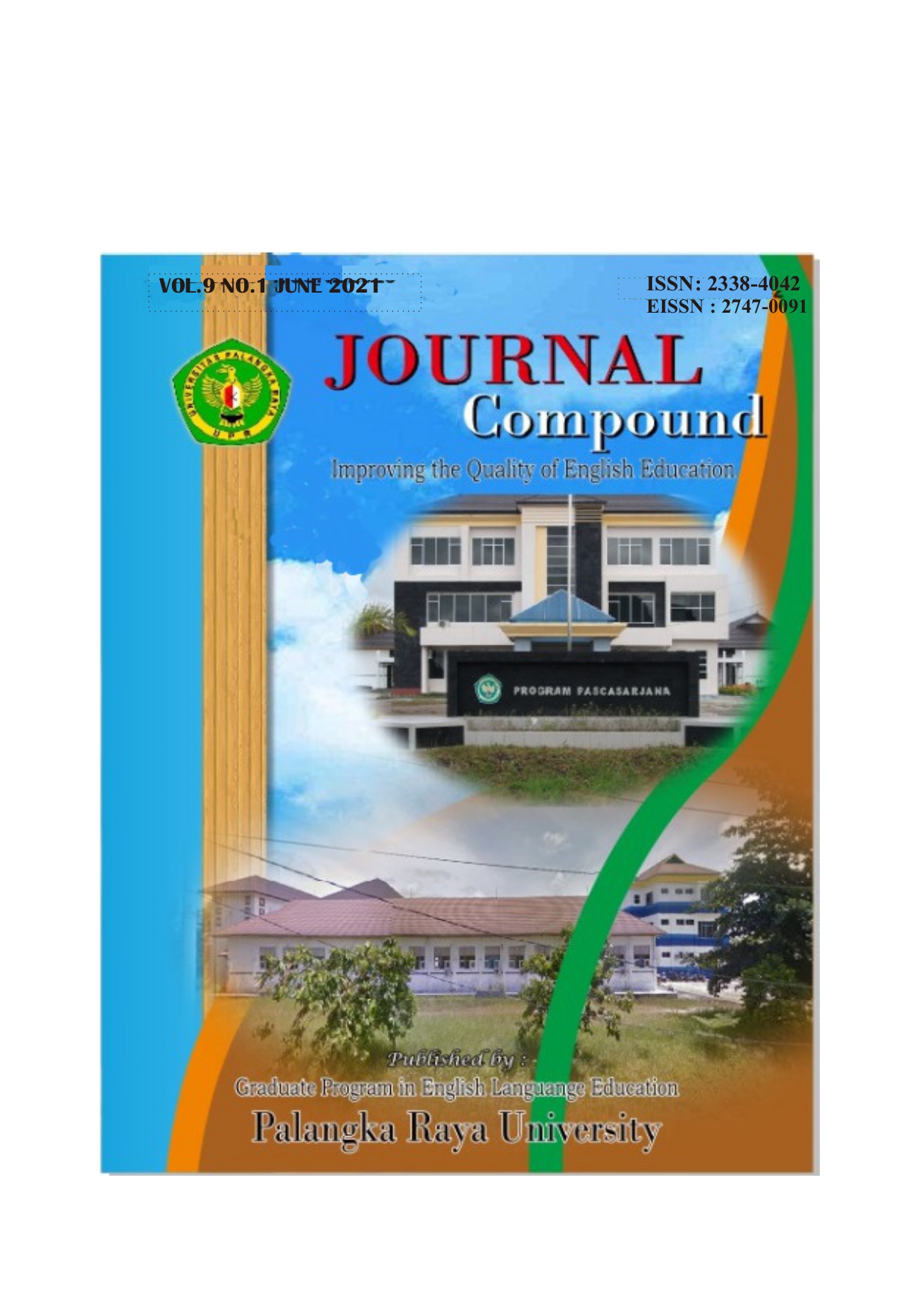 How to Cite
AN ANALYSIS OF LEARNING OBJECTIVE IN ENGLISH TEACHER LESSON PLANS BASED ON ABCD ASPECT. (2020). Journal Compound : Improving the Quality of English Education, 8(1, JUNE), 21-43. Retrieved from https://e-journal.upr.ac.id/index.php/JCP/article/view/2012
Copyright (c) 2020 Pancar Purnama Sari
This work is licensed under a Creative Commons Attribution 4.0 International License.