Improving Beginning Reading Skills Using the Synthetic Structural Analytical Method (SAS) in Class II of SDN 5 Palangka Academic Year 2022/2023
Keywords:
Keterampilan Membaca Permulaan, Struktural Analitik Sintetik (SAS)
Abstract
This research aim to improve early reading skills. This research was Class Action Research (PTK) which discusses the application of the Synthetic Analytical Structural (SAS) method to improve initial reading skills in grade II SDN 5 Palangka. This study aims to determine the improvement of early reading skills in class II SDN 5 Palangka in the 2022/2023 academic year with a total of 14 student, conducted in 2 (two) cycles, data collection is carried out through observation and tests, the instruments used are assessment of initial reading skills, performance observation sheets teacher and student participation observation sheet. The results showed that after the application of the SAS learning method, it was possible to improve early reading skills in grade II SDN 5 Palangka. The increase in reading skills obtained after the first cycle of action increased by 7.14% with an initial completeness of 28.57% to 35.71%. While the increase after the action in the second cycle increased by 57.43% from the initial data 28.57% to 86.00%.
Downloads
Download data is not yet available.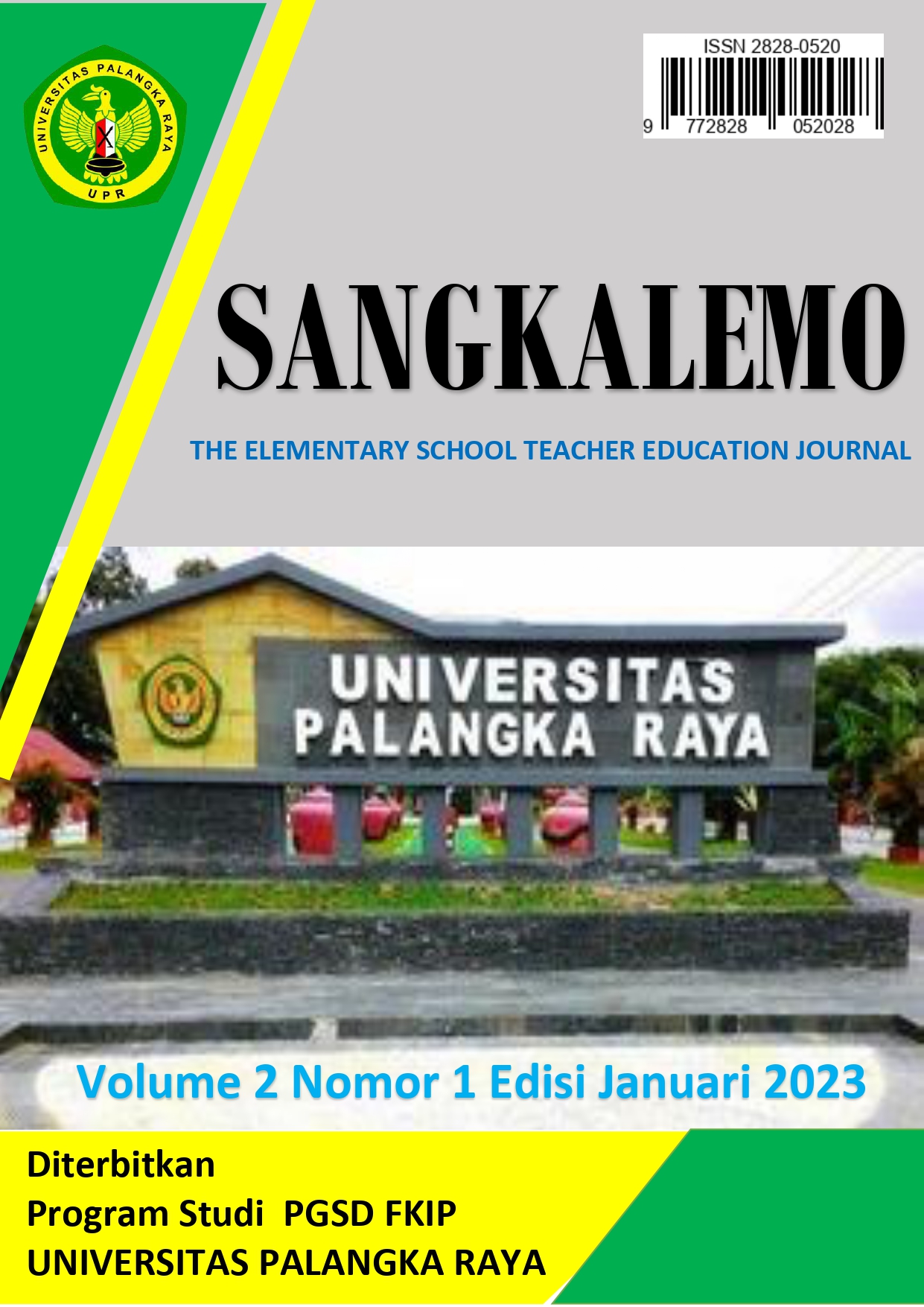 Downloads
How to Cite
Sembiring, T. K. (2023). Improving Beginning Reading Skills Using the Synthetic Structural Analytical Method (SAS) in Class II of SDN 5 Palangka Academic Year 2022/2023. Sangkalemo : The Elementary School Teacher Education Journal, 2(1), 48–53. https://doi.org/10.37304/sangkalemo.v2i1.7685