Elda Novitasari, Natalina Asi, Maria Arina Luardini
ANALYSIS THE CONTENT APPROPRIATENESS ENGLISH TEXTBOOK FOR TENTH GRADE STUDENTS OF SENIOR HIGH SCHOOL BY PRIVATE PUBLISHER
Keywords:
Textbook, The content Appropriateness, Content Analysis
Abstract
ABSTRACT
This research aim to describe the Content Appropriateness English Textbook For
Tenth Grade Students of Senior High School by Private Publisher (Intan Pariwara) in the
aspect content appropriateness. This research was descriptive qualitative with content
analysis. The textbook was evaluated by using Krippendorf's content analysis: unitizing,
sampling, coding, reducing data, inferring contextual phenomena, and narrating the result.
The instrument in the research was the researcher herself through reading the textbook
repeatedly and thoroughly. This is also done under the instrument issued by Board of
National Education Standard. The result of the research shows as follow: The completeness of
materials in this textbook almost met completely according to KI and KD for tenth grade
students of senior high school (90,9%). The materials in this textbook provided 10 materials
in the three kind of texts both of functional text, interpersonal text and transactional text but
1 material left or not be fulfilled. The depth of materials was mostly grouped into depth
category for the exposure in functional text (90%), inaccurate texts (18,7%), the materials in
the textbook was up to date, but none of the texts or activities in the textbooks support
vocational skills (0%).
Keywords: Textbook, The content Appropriateness, Content Analysis
Downloads
Download data is not yet available.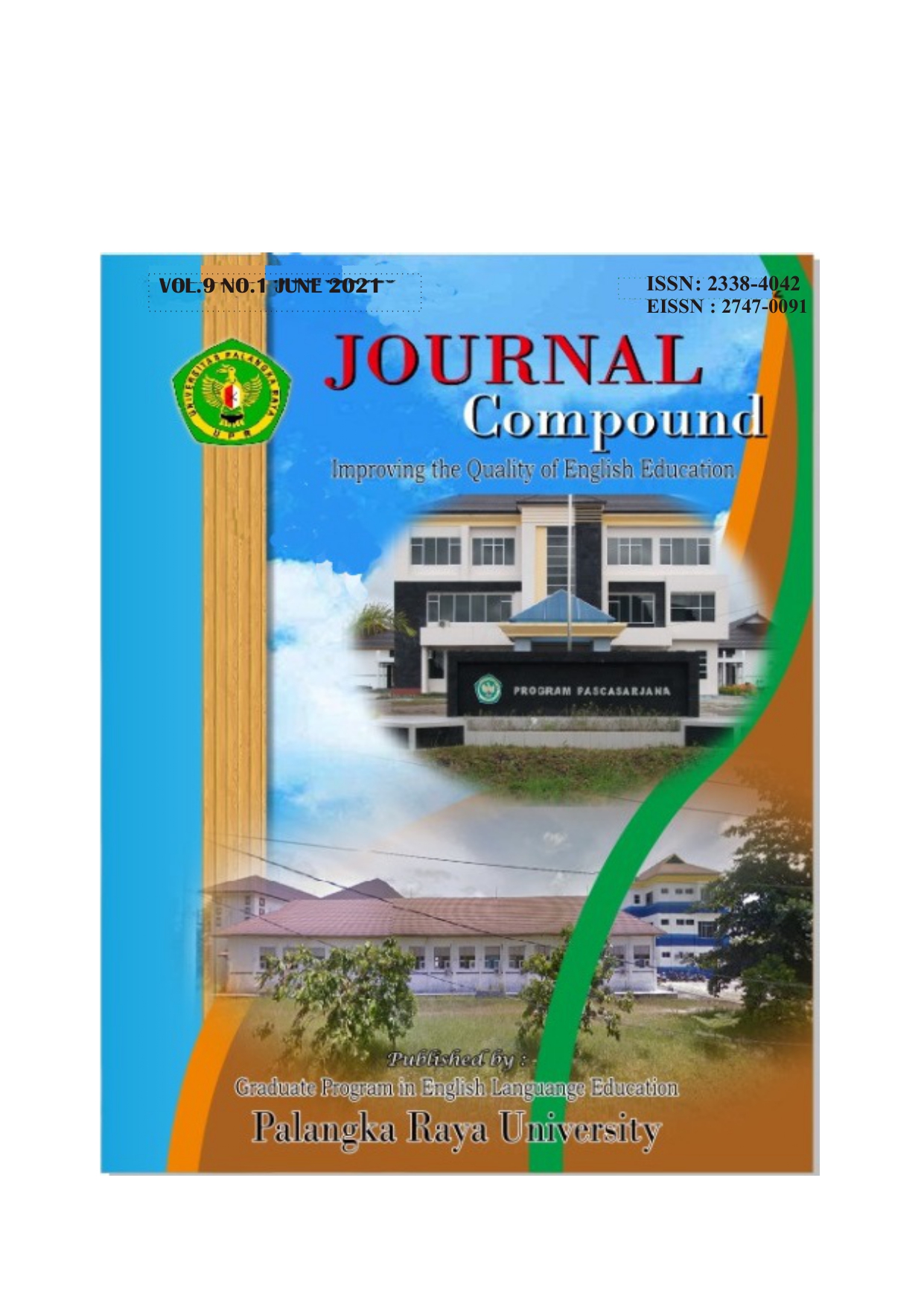 How to Cite
JCP, admin. (2020). Elda Novitasari, Natalina Asi, Maria Arina Luardini: ANALYSIS THE CONTENT APPROPRIATENESS ENGLISH TEXTBOOK FOR TENTH GRADE STUDENTS OF SENIOR HIGH SCHOOL BY PRIVATE PUBLISHER. Journal Compound : Improving the Quality of English Education, 7(2), 26–39. Retrieved from https://e-journal.upr.ac.id/index.php/JCP/article/view/631