Hanna Elfrida Sitompul, Natalina Asi, Maria Arina Luardini
STRATEGIES OF SUCCESSFUL ENGLISH LANGUAGE LEARNERS AMONG THE UNIVERSITY STUDENTS IN IMPROVING SPEAKING SKILL
Keywords:
language learning strategies, improving, speaking skill
Abstract
lABSTRACT
This research investigates the strategies used by successful English language learners of Faculty
of Teacher Training and Education of University of Palangka Raya in improving speaking skill. This
research employed the modified Strategy Inventory for Language Learning (SILL) questionaires
designed by Oxford (1990) and classroom observation to obtain data from 3 successful students of the
fourth semester students studying at the English Department. The analysis of the data revealed that
students used a high level (M=3.55) of language learning strategies to improve their English speaking
skill. Among the learning strategies, metacognitive strategies (M=4.09) appeared to be the most
frequently used strategies by the three students to improve their English speaking skill, followed
correspondingly by compensation strategies (M=3.75), cognitive strategies (M=3.74), affective
strategies (M=3.33), social strategies (M=3.06), and memory strategies (M=2.92). This finding
showed that high motivation, level of language proficiency, and learning style have strong relationship
with the use of students' language learning strategy. The result also suggests that various of teaching
strategies in the classrooms should be considered by the language teachers since the students have
different preferences to learn. Highlighting the importance of learners' metacognitive strategies is also
recommeded without ignoring out the other strategies.
Key Words: language learning strategies, improving, speaking skill
Downloads
Download data is not yet available.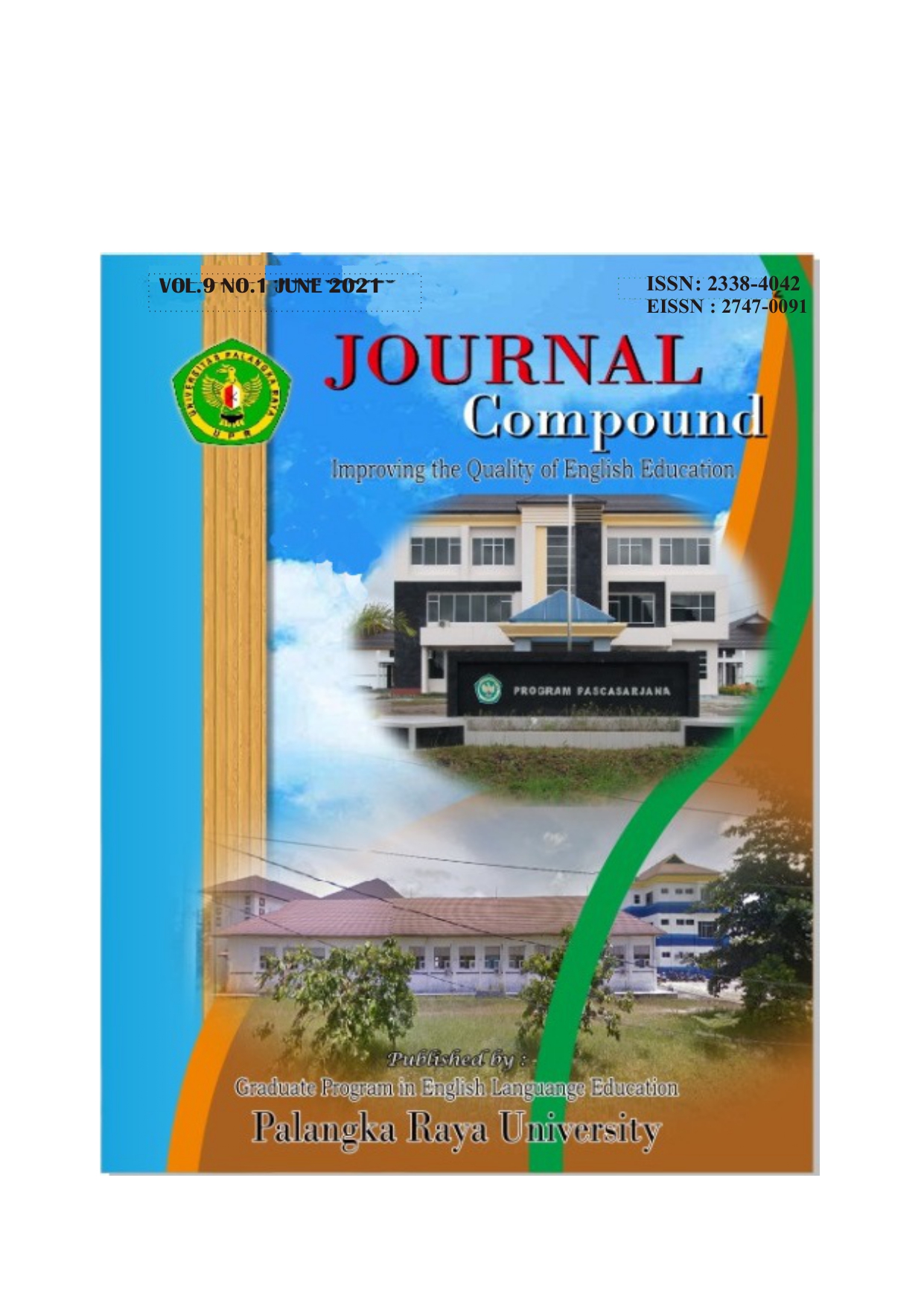 Downloads
How to Cite
JCP, admin. (2020). Hanna Elfrida Sitompul, Natalina Asi, Maria Arina Luardini: STRATEGIES OF SUCCESSFUL ENGLISH LANGUAGE LEARNERS AMONG THE UNIVERSITY STUDENTS IN IMPROVING SPEAKING SKILL. Journal Compound : Improving the Quality of English Education, 7(2), 52–68. Retrieved from https://e-journal.upr.ac.id/index.php/JCP/article/view/636