Rancang Bangun Sistem Informasi Akademik Smpn 1 Kahayan Hilir Berbasis Web
Keywords:
Applications, Information Systems, Web
Abstract
SMPN 1 Kahayan Hilir is one of the junior high schools in Pulang Pisau. Every year the number of students at SMPN 1 Kahayan Hilir continues to increase, so student data is difficult to maintain. SMPN 1 Kahayan Hilir, still uses the manual method in data recap. Starting from the management of student data, teacher and academic data stored in hard copies or sheets of paper for data recap. Where it fills the storage space of the office and if something happens like a fire, the data will be lost. Backup data is also still using a flash, where the flash can not guarantee data security. Moreover, the size of the flash is not necessarily sufficient for all the data. So from these problems, an application was made for web-based data management on the Academic Information system of SMPN 1 Kahayan Hilir. The academic information system uses the waterfall software development method, which consists of the stages of analysis, design, implementation, testing and maintenance. At the analysis and design stage using DFD and ERD for data design. While at the testing stage the method used is the black box method. The results obtained in the study are in the form of a website with features for managing student data, identity, class, class schedule, class, attendance, grades, curriculum, subject groups, academic year and teachers who are integrated with each other. The results of the black box test have been obtained with evidence of testing the black box sheet by the teacher of SMPN 1 Kahayan Hilir.
Downloads
Download data is not yet available.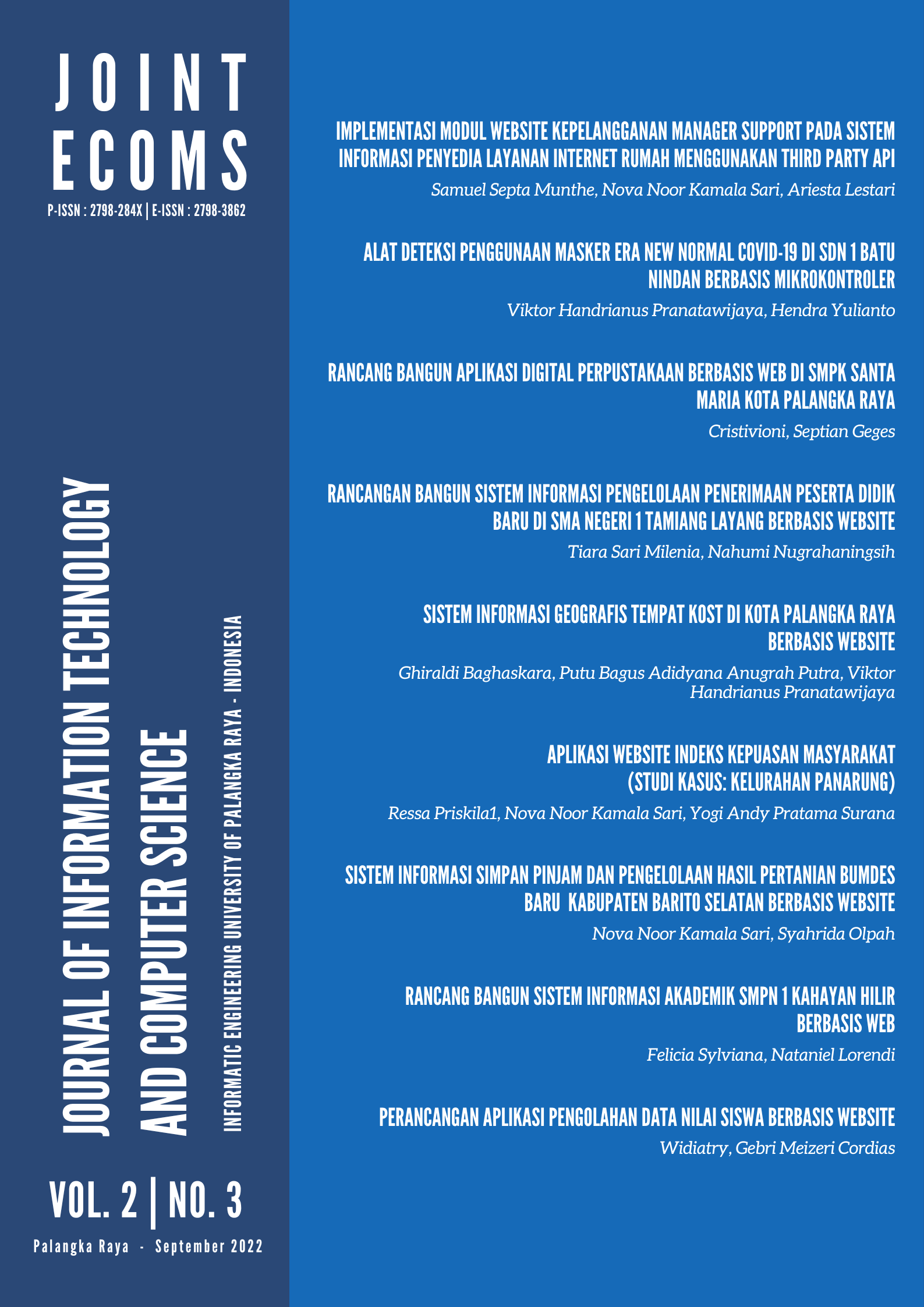 Downloads