2021-01-05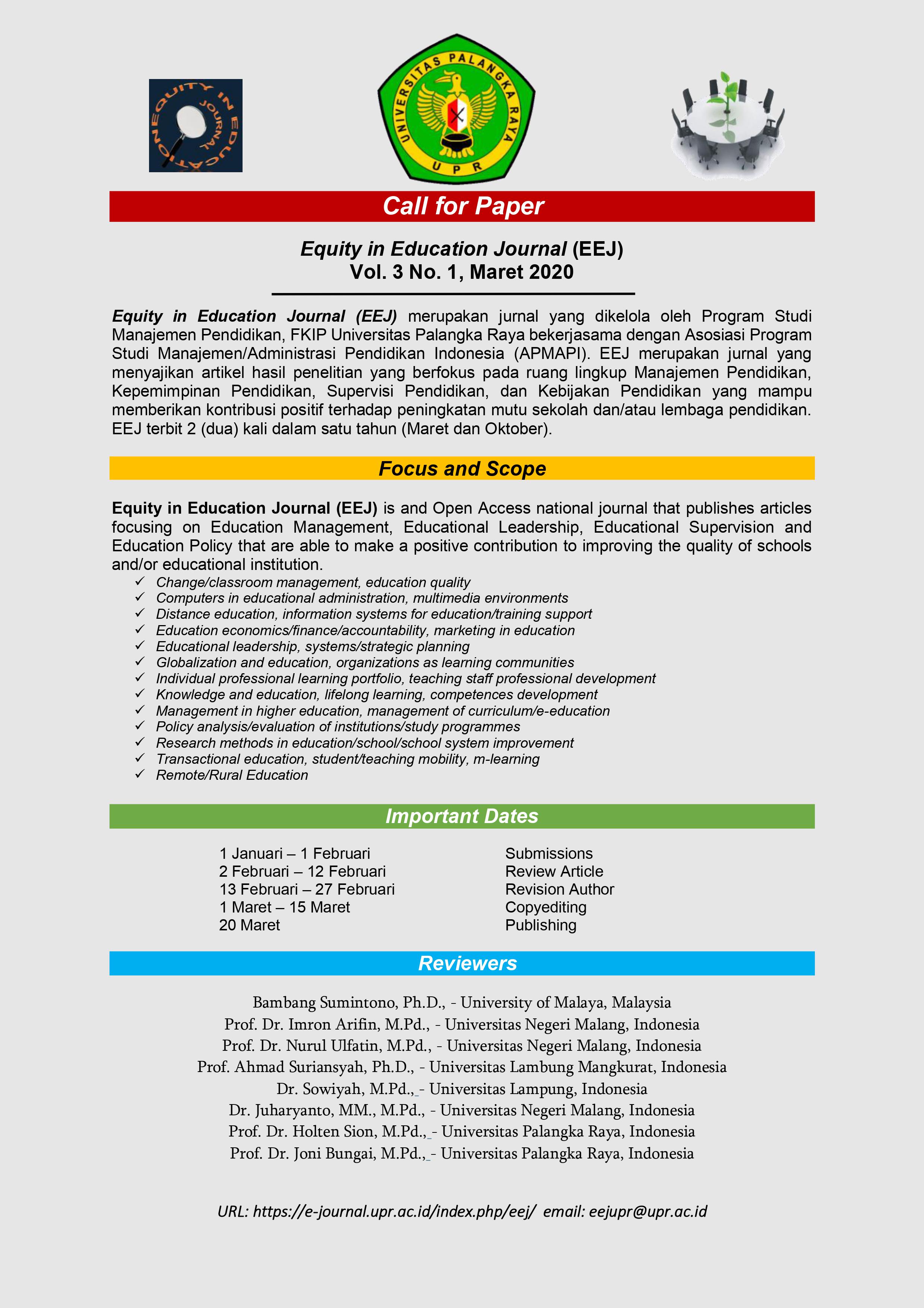 We are pleased to invite researchers, faculty members, and professionals to submit (a) paper(s) to Equity in Education Journal (EEJ, ISSN: 2686-0031, E-ISSN: - , https://e-journal.upr.ac.id/index.php/eej/). EEJ is an open access national journal (Google Scholar Index, https://scholar.google.co.id/) and peer-reviewed journal published by Program Studi Manajemen Pendidikan, FKIP Universitas Palangka Raya. EEJ has been publishes scientific articles twice a year, in March and October.
Scientific articles dealing with ideas or innovative work in the field of Education Management, Educational Leadership, Educational Supervision, and Educational Policy are welcome. See the focus and scope of EEJ at [https://e-journal.upr.ac.id/index.php/eej/FOCUS-AND-SCOPE]
All manuscripts must be submitted to EEJ Editorial Office through Online Submission accessible at the journal portal: [https://e-journal.upr.ac.id/index.php/eej/about/submissions].
Articles may be written in Indonesian or English with abstracts and keywords written in both languages (Indonesian and English). Subsequent to the journal peer-reviewing process, the accepted manuscripts will be available online.
Please kindly visit our journal portal and submit your manuscripts.
Read more about Call for Paper: Vol. 3 No. 1, March 2021