PERBANDINGAN PENDIDIKAN PROFESI DOKTER DI INDONESIA DAN AMERIKA SERIKAT
Keywords:
Perbandingan Pendidikan, Profesi Dokter.
Abstract
Medical Education has its peculiarities, particularly in different countries. This study aims to explain the comparison of medical education in Indonesia and America. This comparison is explained from several aspects: the purpose of education, length of time to study, the peculiarities of the education system, curriculum and learning system, educational evaluation system, and the advantages of the education system. The results of the literature study show that each country has its advantages. In Indonesia, there is only one type of general practitioner. In America, there are two types of general practitioners. The length of time for completing medical education in Indonesia is faster than in America, but more cases of disease and learning facilities in America. It is hoped that there will be more centers of excellence for certain diseases in Indonesia, which will become a learning tool for medical students.
Downloads
Download data is not yet available.
References
Astuti, E. K. (2009). Transaksi Teraupetik dalam Pelayanan Medis di Rumah Sakit. Bandung: Citra Aditya Bakti.
Darmidi, H. (2011). Metode Penelitian Pendidikan. Bandung. Alfabeta.
Nazir, M. (2005). Metode Penelitian. Jakarta: Ghalia Indonesia.
Sanjaya, W. (2006). Strategi Pembelajaran Berorientasi Standar Proses Pendidikan. Jakarta: Kencana Prenada Media Group.
Undang-Undang Nomor 20 Tahun 2013 tentang Pendidikan Kedokteran.
Zed, M. (2008). Metode Penelitian Kepustakaan. Jakarta: Yayasan Obor Indonesia.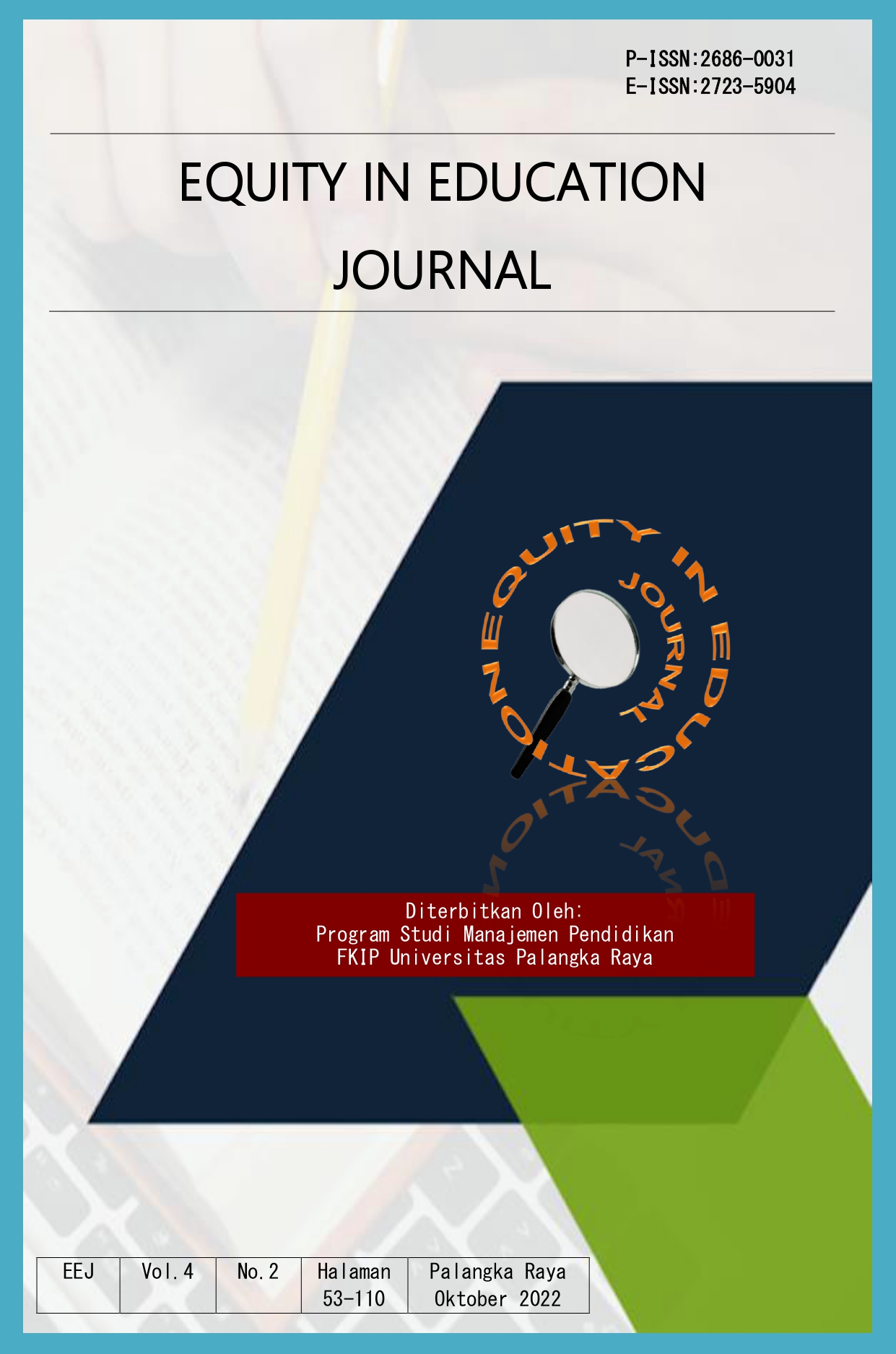 Downloads
How to Cite
Yusuf, Z. K., Qurrohman, T., Suking, A., & Mas, S. R. (2022). PERBANDINGAN PENDIDIKAN PROFESI DOKTER DI INDONESIA DAN AMERIKA SERIKAT. Equity In Education Journal, 4(2), 88–93. https://doi.org/10.37304/eej.v4i2.4884
License
Copyright (c) 2022 Zuhriana K. Yusuf, Taufiq Qurrohman, Arifin, Sitti
This work is licensed under a Creative Commons Attribution 4.0 International License.