PERAN SEKTOR PERTANIAN DALAM PENYERAPAN TENAGA KERJA DI KABUPATEN PULANG PISAU
Keywords:
Sektor Pertanian, Pengganda Tenaga Kerja, Kabupaten Pulang Pisau, Tri Yuliana Eka Shinta
Abstract
Penelitian ini bertujuan untuk mengetahui peran sektor pertanian dalam penyerapan tenaga kerja. Penelitian in di lakukan di Kabupaten Pulang pisau. Data yang digunakan adalah data sekunder yang diperoleh Badan Pusat Statistik (BPS) Kabupaten Pulang Pisau dan Dinas Pertanian. Metode analisis data yang digunakan yaitu pengganda tenaga kerja. Hasil penelitian ini menunjukkan bahwa rata- rata angka pengganda tenaga kerja dalam kurun waktu 2016-2020 sebesar 2,39 (239 jiwa) yang artinya bahwa selama tahun 2011-2015 setiap peningkatan kesempatan kerja di sektor pertanian sebanyak 100 jiwa dapat meningkatkan kesempatan kerja total 239 jiwa di Kabupaten Pulang Pisau.

This study aims to determine the role of the agricultural sector in employment. this research was conducted in Pulang Pisau district. The data used are secondary data obtained by the Pulang Pisau Regency Central Bureau of Statistics (BPS) and the Agriculture Service. The data analysis method used is a labor multiplier. The results of this study indicate that the average number of labor multipliers in the period of 2016-2020 amounted to 2.39 (239 people), which means that during 2011-2015 every increase in employment opportunities in the agricultural sector by as many as 100 people could increase employment opportunities in total 239 soul in Pulang Pisau District.
Downloads
Download data is not yet available.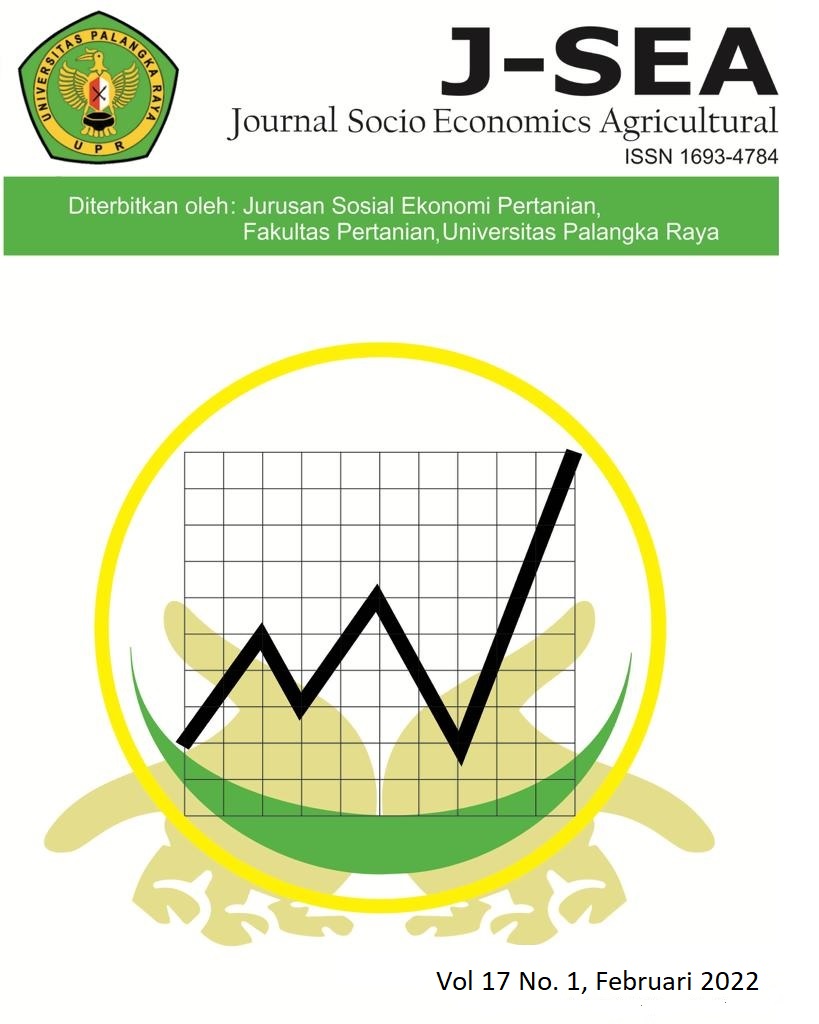 Downloads